Bridgewater Associates, LP reports 35.70% decrease in ownership of WRE / Washington Real Estate Investment Trust
August 13, 2018 - Bridgewater Associates, LP has filed a 13F-HR form disclosing ownership of 18,037 shares of Washington Real Estate Investment Trust (NYSE:WRE) with total holdings valued at $547,000 USD as of June 30, 2018. Bridgewater Associates, LP had filed a previous 13F-HR on May 15, 2018 disclosing 28,051 shares of Washington Real Estate Investment Trust at a value of $766,000 USD. This represents a change in shares of -35.70 percent and a change in value of -28.59 percent during the quarter.
Other investors with positions similar to Bridgewater Associates, LP include Hanson & Doremus Investment Management, Outfitter Advisors, Ltd., Klingenstein Fields & Co Llc, HighTower Advisors, LLC, Susquehanna International Group, Llp, and Forsta Ap-fonden.
Washington Real Estate Investment Trust has declared a standard industrial code (sic) of 6798 which is the "Real Estate Investment Trusts" industry. Bridgewater Associates, LP's top industries are "Printing, Publishing, And Allied Industries" (sic 27), "Rubber And Miscellaneous Plastics Products" (sic 30), and "Stone, Clay, Glass, And Concrete Products" (sic 32).
13F Filings
The Security, Class, and CUSIP columns in the table below are shown exactly as filed by the investor. We do our best to track continuity of investments through acquisitions, and this will be reflected in the table as changes in names and cusips.
In addition to descriptive data, performance of the investment is shown over time. To calculate quarterly performance, we first calculate cost basis of the shares purchased during the quarter, then use that to calculate gross profit. Quarterly return is Gross Profit / Starting Portfolio value.
Note that cost basis is calculated and stored in thousands, so small quarterly changes in shares frequently result in a cost basis of zero.
Effective
Date
Form
Security
Class
CUSIP
Share
Price
Shares
Change
(%)
Value
(x1000)
Change
(%)
Cost
(x1000)
Profit
(x1000)
Return
(%)
2018-06-30
13F-HR
WASHINGTON REAL ESTATE INVT
SH BEN INT
939653101
28.82
18,037
-35.70
547
-28.59
-289
70
9.08
2018-03-31
13F-HR
WASHINGTON REAL ESTATE INVT
SH BEN INT
939653101
28,051
766
766
0
0.00
Related SEC Filings
Related News Stories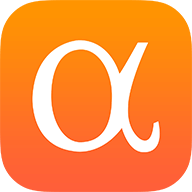 ---
CUSIP: 939653101
Last Price and Lot Size

as of ET
Financial Charts by Fintel.io
Recent Articles