Flagship Harbor Advisors, Llc ownership in MTL / Mechel OAO
August 14, 2018 - Flagship Harbor Advisors, Llc has filed a 13F-HR form disclosing ownership of 326 shares of Mechel OAO (NYSE:MTL) with total holdings valued at $1,000 USD as of June 30, 2018.
Other investors with positions similar to Flagship Harbor Advisors, Llc include Pnc Financial Services Group, Inc., UBS Group AG, Morgan Stanley, Advisor Group, Inc., Russell Investments Group, Ltd., and Independence Bank Of Kentucky.
13F Filings
The Security, Class, and CUSIP columns in the table below are shown exactly as filed by the investor. We do our best to track continuity of investments through acquisitions, and this will be reflected in the table as changes in names and cusips.
In addition to descriptive data, performance of the investment is shown over time. To calculate quarterly performance, we first calculate cost basis of the shares purchased during the quarter, then use that to calculate gross profit. Quarterly return is Gross Profit / Starting Portfolio value.
Note that cost basis is calculated and stored in thousands, so small quarterly changes in shares frequently result in a cost basis of zero.
Effective
Date
Form
Security
Class
CUSIP
Share
Price
Shares
Change
(%)
Value
(x1000)
Change
(%)
Cost
(x1000)
Profit
(x1000)
Return
(%)
2018-06-30
13F-HR
MECHEL PAO
Common Stock
583840608
326
1
1
0
0.00
Related SEC Filings
Related News Stories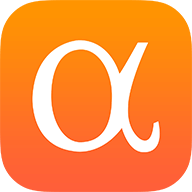 20 Russian Stocks to Watch After Trump's Helsinki Gaffe | InvestorPlace
2018-07-18 investorplace
The current U.S. foreign policy is indeed a foreign affair, especially when compared against prior administrations. In the widely anticipated Helsinki summit between President Donald Trump and Russian President Vladimir Putin, Trump was uncharacteristically deferential. Naturally, this behavior sparked a political firestorm, leading to the conclusion that the only winner here is Russia. (33-1)
---
CUSIP: 583840103
Last Price and Lot Size

as of ET
Financial Charts by Fintel.io
Recent Articles