Geode Capital Management, Llc reports 10.80% increase in ownership of LRN / K12 Inc.
August 14, 2018 - Geode Capital Management, Llc has filed a 13F-HR form disclosing ownership of 739,652 shares of K12 Inc. (NYSE:LRN) with total holdings valued at $12,107,000 USD as of June 30, 2018. Geode Capital Management, Llc had filed a previous 13F-HR on May 15, 2018 disclosing 667,585 shares of K12 Inc. at a value of $9,466,000 USD. This represents a change in shares of 10.80 percent and a change in value of 27.90 percent during the quarter.
Other investors with positions similar to Geode Capital Management, Llc include Deutsche Bank Ag\, JP Morgan Chase & Co, Morgan Stanley, Royce & Associates LLC, D. E. Shaw & Co., Inc., and Aqr Capital Management Llc.
K12 Inc. has declared a standard industrial code (sic) of 82 which is the "Educational Services" industry. Geode Capital Management, Llc's top industries are "Fishing hunting and trapping" (sic 09), "Pipelines, Except Natural Gas" (sic 46), and "Legal Services" (sic 81).
13F Filings
The Security, Class, and CUSIP columns in the table below are shown exactly as filed by the investor. We do our best to track continuity of investments through acquisitions, and this will be reflected in the table as changes in names and cusips.
In addition to descriptive data, performance of the investment is shown over time. To calculate quarterly performance, we first calculate cost basis of the shares purchased during the quarter, then use that to calculate gross profit. Quarterly return is Gross Profit / Starting Portfolio value.
Note that cost basis is calculated and stored in thousands, so small quarterly changes in shares frequently result in a cost basis of zero.
Effective
Date
Form
Security
Class
CUSIP
Share
Price
Shares
Change
(%)
Value
(x1000)
Change
(%)
Cost
(x1000)
Profit
(x1000)
Return
(%)
2018-06-30
13F-HR
K12
COM
48273U102
15.27
739,652
10.80
12,107
27.90
1,101
1,540
16.27
2018-03-31
13F-HR
K12
COM
48273U102
15.04
667,585
13.14
9,466
0.91
1,166
-1,081
-11.52
2017-12-31
13F-HR
K12
COM
48273U102
16.87
590,068
12.35
9,381
0.14
1,094
-1,081
-11.54
2017-09-30
13F-HR
K12
COM
48273U102
17.88
525,183
2.10
9,368
1.64
193
-42
-0.46
2017-06-30
13F-HR
K12
COM
48273U102
18.53
514,371
5.74
9,217
-1.04
518
-615
-6.60
2017-03-31
13F-HR/A-1
K12
COM
48273U102
18.15
486,433
10.07
9,314
22.83
808
923
12.17
2017-03-31
13F-HR
K12
COM
48273U102
486,433
9,314
2016-12-31
13F-HR
K12
COM
48273U102
15.75
441,932
25.80
7,583
50.46
1,428
1,115
22.13
2016-09-30
13F-HR
K12
COM
48273U102
13.42
351,299
3.97
5,040
19.46
180
641
15.19
2016-06-30
13F-HR
K12
COM
48273U102
11.19
337,871
-11.02
4,219
12.36
-468
932
24.83
2016-03-31
13F-HR
K12
COM
48273U102
9.34
379,719
17.06
3,755
31.57
517
384
13.46
2015-12-31
13F-HR
K12
COM
48273U102
10.62
324,393
7.36
2,854
-24.06
236
-1,140
-30.34
2015-09-30
13F-HR
K12
COM
48273U102
12.54
302,143
2.59
3,758
0.89
96
-63
-1.68
2015-06-30
13F-HR
K12
COM
48273U102
14.18
294,512
-7.88
3,725
-25.86
-357
-942
-18.75
2015-03-31
13F-HR
K12
COM
48273U102
13.79
319,695
-11.73
5,024
16.86
-586
1,311
30.50
2014-12-31
13F-HR
K12
COM
48273U102
13.91
362,188
50.27
4,299
11.78
1,686
-1,233
-32.05
2014-09-30
13F-HR
K12
COM
48273U102
20.01
241,024
23.57
3,846
-18.07
920
-1,768
-37.67
2014-06-30
13F-HR
K12
COM
48273U102
195,049
4,694
Related SEC Filings
Related News Stories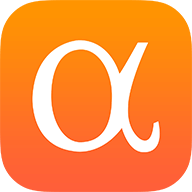 Tarena International, Inc. (TEDU) CEO Shaoyun Han on Q2 2018 Results - Earnings Call Transcript
2018-08-21 seekingalpha
Ladies and gentlemen, thank you for standing by and welcome to Tarena International Second Quarter 2018 Earnings Conference Call. At this time, all participants are in a listen-only mode. After management's prepared remarks, there will be a question-and-answer-session. Today's conference is being recorded. If you have any objections, you may disconnect at any time. (4-0)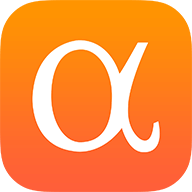 4 Factors That Underscore Strayer's (STRA) Solid Prospects
2018-07-10 zacks
Strayer Education Inc.'s (STRA - Free Report) shares have been on the move in the recent times, rallying 32.1% year to date, faring much better than the industry's growth of just 4.8%. In fact, this for-profit education company has gained 6.5% in the past 30 days against the industry's 10.6% decline. Also, the company has outperformed the industry in all the other time frames that we considered — 4-week, 12-week and 52-week. (4-0)
---
CUSIP: 48273U102
Last Price and Lot Size

as of ET
Financial Charts by Fintel.io
Recent Articles