R&F Capital Advisors LP closes position in LAMR / Lamar Advertising Co. REIT
May 15, 2017 - R&F Capital Advisors LP has filed a 13F-HR form disclosing ownership of 0 shares of Lamar Advertising Co. REIT (NASDAQ:LAMR) with total holdings valued at $0 USD as of March 31, 2017. R&F Capital Advisors LP had filed a previous 13F-HR on February 14, 2017 disclosing 4,249 shares of Lamar Advertising Co. REIT at a value of $286,000 USD.
Other investors with closed positions include Lazard Asset Management Llc, Balyasny Asset Management Llc, BlackRock Japan Co. Ltd, Bridgewater Associates, LP, and Princeton Alpha Management LP.
Lamar Advertising Co. REIT has declared a standard industrial code (sic) of 6798 which is the "Real Estate Investment Trusts" industry. R&F Capital Advisors LP's top industries are "Coal Mining" (sic 12), "Food Stores" (sic 54), and "Insurance Agents, Brokers, And Service" (sic 64).
13F Filings
The Security, Class, and CUSIP columns in the table below are shown exactly as filed by the investor. We do our best to track continuity of investments through acquisitions, and this will be reflected in the table as changes in names and cusips.
In addition to descriptive data, performance of the investment is shown over time. To calculate quarterly performance, we first calculate cost basis of the shares purchased during the quarter, then use that to calculate gross profit. Quarterly return is Gross Profit / Starting Portfolio value.
Note that cost basis is calculated and stored in thousands, so small quarterly changes in shares frequently result in a cost basis of zero.
Effective
Date
Form
Security
Class
CUSIP
Share
Price
Shares
Change
(%)
Value
(x1000)
Change
(%)
Cost
(x1000)
Profit
(x1000)
Return
(%)
2017-03-31
13F-HR
LAMAR ADVERTISING CO
CL A
512816109
0
-100.00
0
2016-12-31
13F-HR
LAMAR ADVERTISING CO
CL A
512816109
4,249
286
Related SEC Filings
Related News Stories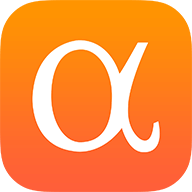 Stocks To Watch: Apple Event, Chinese Auto IPO To Headline
2018-09-08 seekingalpha
Welcome to Seeking Alpha's Stocks to Watch - a preview of key events scheduled for the next week. Follow this account and turn the e-mail alert on to receive this article in your inbox every Saturday morning. (153-2)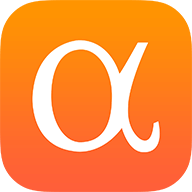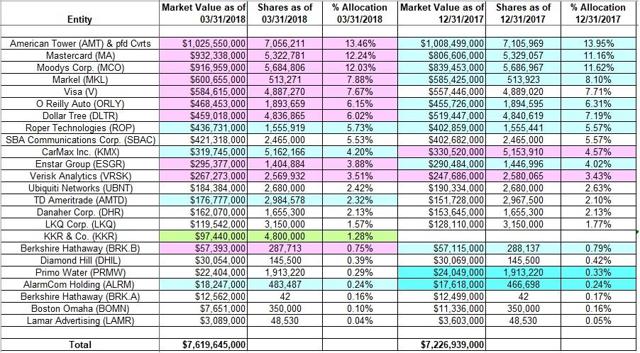 ---
CUSIP: 512816109
Last Price and Lot Size

as of ET
Financial Charts by Fintel.io
Recent Articles