Bridgewater Associates, LP ownership in BMS / Bemis Co., Inc.
August 13, 2018 - Bridgewater Associates, LP has filed a 13F-HR form disclosing ownership of 10,233 shares of Bemis Co., Inc. (NYSE:BMS) with total holdings valued at $432,000 USD as of June 30, 2018. Bridgewater Associates, LP had filed a previous 13F-HR on May 11, 2017 disclosing 0 shares of Bemis Co., Inc. at a value of $0 USD.
Other investors with positions similar to Bridgewater Associates, LP include Baird Financial Group, Inc., 6 Meridian, Paloma Partners Management Co, Oberweis Asset Management Inc/, Citigroup Inc, and Crossmark Global Holdings, Inc..
Bemis Co., Inc. has declared a standard industrial code (sic) of 267 which is the "Converted Paper And Paperboard Products, Except" industry. Bridgewater Associates, LP's top industries are "Printing, Publishing, And Allied Industries" (sic 27), "Rubber And Miscellaneous Plastics Products" (sic 30), and "Stone, Clay, Glass, And Concrete Products" (sic 32).
13F Filings
The Security, Class, and CUSIP columns in the table below are shown exactly as filed by the investor. We do our best to track continuity of investments through acquisitions, and this will be reflected in the table as changes in names and cusips.
In addition to descriptive data, performance of the investment is shown over time. To calculate quarterly performance, we first calculate cost basis of the shares purchased during the quarter, then use that to calculate gross profit. Quarterly return is Gross Profit / Starting Portfolio value.
Note that cost basis is calculated and stored in thousands, so small quarterly changes in shares frequently result in a cost basis of zero.
Effective
Date
Form
Security
Class
CUSIP
Share
Price
Shares
Change
(%)
Value
(x1000)
Change
(%)
Cost
(x1000)
Profit
(x1000)
Return
(%)
2018-06-30
13F-HR
BEMIS
COM
081437105
10,233
432
432
0
2017-03-31
13F-HR
BEMIS
COM
081437105
0
-100.00
0
-100.00
-3,712
0
2016-12-31
13F-HR
BEMIS
COM
081437105
49.47
77,616
1,624.80
3,712
1,513.91
3,617
-135
-58.66
2016-09-30
13F-HR
BEMIS
COM
081437105
4,500
0.00
230
230
0
2015-12-31
13F-HR
BEMIS
COM
081437105
0
-100.00
0
-100.00
-312
0
2015-09-30
13F-HR
BEMIS
COM
081437105
7,890
0.00
312
312
0
2015-06-30
13F-HR
BEMIS
COM
081437105
0
-100.00
0
-100.00
-217
0
2015-03-31
13F-HR
BEMIS
COM
081437105
4,690
217
Related SEC Filings
Related News Stories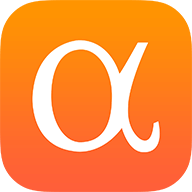 Your Daily Scoop: Anifrolumab Flunks, Aquestive Approved, Vertex's CRISPR Trial In Germany
2018-09-03 seekingalpha
Discussion: AstraZeneca (AZN) announced failure of a Phase 3 trial of its anifrolumab in adult patients with moderate-to-severe systemic lupus erythematosus ('SLE). The drug failed to achieve a statistically valid reduction in disease activity at month 12 as measured by a scale called SRI4. Reduction in SRI4 value was the primary endpoint of the trial. Shares slipped marginally by 1% in the negative news. (28-0)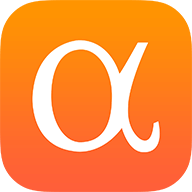 Your Daily Pharma Scoop: IPO Review - Aptinyx Surges, Kezar Progresses, Neon Slumps
2018-07-11 seekingalpha
Aptinyx (APTX) priced its IPO at $16.00. 6.4M common stock shares were offered. Additional 959,999 shares were on underwriters over-allotment. Gross proceeds initially expected was ~102.4M, but reached $117.8M by the time of closing. The shares opened at $17.40 on June 21. The IPO closed on June 25. (28-2)
---
CUSIP: 081437105
Last Price and Lot Size

as of ET
Financial Charts by Fintel.io
Recent Articles