Institutional Stock Ownership and Shareholders
support.com, Inc. (NASDAQ:SPRT) has 40 institutional investors and shareholders that have filed 13D/G or 13F forms with the Securities Exchange Commission (SEC). These institutions hold a total of 7,161,391 shares. Largest shareholders include BlackRock Institutional Trust Company, N.A., Renaissance Technologies LLC, VIEX Capital Advisors, LLC, Kennedy Capital Management, Inc., Vanguard Group Inc, BlackRock Inc., Royce & Associates LLC, Herald Investment Management Ltd, Geode Capital Management, Llc, and California Public Employees Retirement System.
support.com, Inc. (NASDAQ:SPRT) ownership structure shows current positions in the company by institutions and funds, as well as latest changes in position size. Major shareholders can include individual investors, mutual funds, hedge funds, or institutions. The Schedule 13D indicates that the investor holds more than 5% of the company and intends to actively pursue a change in business strategy. Schedule 13G indicates a passive investment of over 5%. Green rows indicate new positions. Red rows indicate closed positions. Click the link icon to see the full transaction history.

File Date
Form
Investor
Opt
Prev
Shares
Current
Shares
Change
(Percent)
Prev Value
($1000)
Current Value
($1000)
Change
(Percent)
2018-08-13
13F-HR
WOLVERINE TRADING, LLC
Put
12,300
12,300
0.00
34
34
0.00
2018-08-14
13F-HR
BANK OF AMERICA CORP /DE/
30
32
6.67
0
0
2018-08-09
13F-HR
Royce & Associates LLC
322,366
322,366
0.00
890
919
3.26
2018-08-08
13F-HR
Manchester Capital Management LLC
5,000
5,000
0.00
14
14
0.00
2018-09-18
13F-HR/A
NORTHERN TRUST CORP
50,344
53,048
5.37
139
151
8.63
2018-08-14
13F-HR
KENNEDY CAPITAL MANAGEMENT, INC.
931,979
932,888
0.10
2,572
2,659
3.38
2018-08-14
13F-HR
RBF Capital, LLC
21,949
21,949
0.00
58
62
6.90
2018-08-15
13F-HR
Herald Investment Management Ltd
261,072
143,339
-45.10
720
407
-43.47
2018-07-24
13F-HR
ACADIAN ASSET MANAGEMENT LLC
0
2,884
0
8
2018-08-14
13F-HR
PANAGORA ASSET MANAGEMENT INC
16,766
14,693
-12.36
46
42
-8.70
2018-08-14
13F-HR
MORGAN STANLEY
2
2
0.00
0
0
2018-08-14
13F-HR
VANGUARD GROUP INC
524,548
662,752
26.35
1,447
1,889
30.55
2018-08-09
13F-HR
BlackRock Inc.
479,299
473,034
-1.31
1,323
1,349
1.97
2017-02-10
13F-HR
BlackRock Fund Advisors
12,685
16,465
29.80
11
14
27.27
2018-10-12
13F-HR
Gemmer Asset Management LLC
53
53
0.00
0
0
2018-08-13
13F-HR
GRT CAPITAL PARTNERS L.L.C.
14,000
0
-100.00
39
0
-100.00
2017-02-10
13F-HR
BlackRock Institutional Trust Company, N.A.
1,519,051
1,519,051
0.00
1,276
1,306
2.35
2018-08-15
13F-HR
CALIFORNIA PUBLIC EMPLOYEES RETIREMENT SYSTEM
105,166
105,166
0.00
290
300
3.45
2018-07-26
13F-HR
Lenox Wealth Management, Inc.
1,200
1,200
0.00
3
3
0.00
2017-02-10
13F-HR
BlackRock Group LTD
86,093
86,093
0.00
72
74
2.78
2018-08-13
13F-HR
Cornerstone Capital, Inc.
100,266
100,266
0.00
277
286
3.25
2018-08-08
13F-HR
Spark Investment Management LLC
11,600
24,691
112.85
32
70
118.75
2018-08-10
13F-HR
CITIGROUP INC
139
139
0.00
0
0
2018-08-03
13F-HR
THOMPSON DAVIS & CO., INC.
0
6,666
0
19
2018-08-14
13F-HR
FIFTH THIRD BANCORP
638
638
0.00
2
2
0.00
2018-08-14
13F-HR
VIEX Capital Advisors, LLC
1,083,531
1,083,531
0.00
2,991
3,088
3.24
2017-02-10
13F-HR
BlackRock Advisors LLC
48,361
48,125
-0.49
41
41
0.00
2018-08-13
13F-HR
Renaissance Technologies LLC
1,156,063
3,191
2018-08-14
13F-HR
DEUTSCHE BANK AG\
60,595
57,626
-4.90
167
164
-1.80
2018-08-14
13F-HR
UBS Group AG
5,559
2,590
-53.41
15
7
-53.33
2018-08-08
13F-HR
Independent Advisor Alliance
14,000
14,000
0.00
37
40
8.11
2018-08-09
13F-HR
THOMPSON SIEGEL & WALMSLEY LLC
2,833
2,833
0.00
8
8
0.00
2018-08-14
13F-HR
Brandywine Global Investment Management, LLC
5,326
7,516
41.12
15
22
46.67
2018-08-14
13F-HR
Tower Research Capital LLC (TRC)
10,051
4,990
-50.35
28
14
-50.00
2018-08-14
13F-HR
SMITH, MOORE & CO.
53,923
53,923
0.00
149
154
3.36
2018-08-14
13F-HR/A
CITADEL ADVISORS LLC
0
13,123
0
37
2018-07-30
13F-HR
SIMPLEX TRADING, LLC
1,113
133
-88.05
3
0
-100.00
2018-08-14
13F-HR
GOLDMAN SACHS GROUP INC
10,314
10,316
0.02
28
29
3.57
2018-08-10
13F-HR
DIMENSIONAL FUND ADVISORS LP
43,632
81,592
87.00
120
233
94.17
2018-05-11
13F-HR
CITIGROUP INC
139
139
0.00
0
0
2018-08-14
13F-HR
GEODE CAPITAL MANAGEMENT, LLC
111,827
111,827
0.00
308
318
3.25
2018-08-07
13F-HR
ASPIRIANT, LLC
20,649
20,649
0.00
57
59
3.51
Related News Stories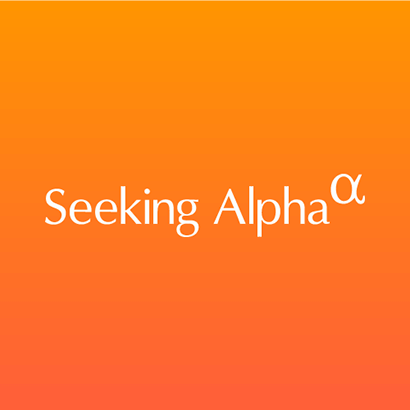 SA Interview: Special Situation Investing With Antao
2018-05-20 seekingalpha
The two most important factors when evaluating a special situation idea, why there are still opportunities in spin-offs and why your thesis should fit on one page are topics discussed. (7-0)
CUSIP: 86858W101
Last Price and Lot Size

as of ET
Recent Articles