Institutional Stock Ownership and Shareholders()
Safety, Income & Growth Inc. (NYSE:SAFE) has 47 institutional investors and shareholders that have filed 13D/G or 13F forms with the Securities Exchange Commission (SEC). These institutions hold a total of 7,321,433 shares. Largest shareholders include UBS Group AG, FMR LLC / Fidelity, State Treasurer State Of Michigan, V3 Capital Management, L.P., BlackRock Inc., Vanguard Group Inc, Apollo Management Holdings, L.P., State of New Jersey Common Pension Fund D, Addison Capital Co, and Northern Trust Corp.
Safety, Income & Growth Inc. (NYSE:SAFE) ownership structure shows current positions in the company by institutions and funds, as well as latest changes in position size. Major shareholders can include individual investors, mutual funds, hedge funds, or institutions. The Schedule 13D indicates that the investor holds more than 5% of the company and intends to actively pursue a change in business strategy. Schedule 13G indicates a passive investment of over 5%. Green rows indicate new positions. Red rows indicate closed positions. Click the link icon to see the full transaction history.

Embed this chart! (it updates automatically)
<a href="https://fintel.io/so/us/safe"><img src="https://images.fintel.io/us-safe-so.png" alt="SAFE / Safety, Income & Growth Inc. Institutional Ownership"><a>
File Date
Form
Investor
Opt
Prev
Shares
Current
Shares
Change
(Percent)
Prev Value
($1000)
Current Value
($1000)
Change
(Percent)
2018-05-15
13F-HR
Cubist Systematic Strategies, LLC
0
14,986
0
240
2018-05-15
13F-HR
UBS Group AG
1,573,416
1,701,811
8.16
27,692
27,212
-1.73
2018-05-15
13F-HR
Tower Research Capital LLC (TRC)
4,887
17,418
256.41
86
278
223.26
2018-05-15
13F-HR
Squarepoint Ops LLC
13,867
0
-100.00
244
0
-100.00
2018-05-15
13F-HR
GLENMEDE TRUST CO NA
2,930
2,930
0.00
51
51
0.00
2018-05-07
13F-HR
SCHWAB CHARLES INVESTMENT MANAGEMENT INC
19,200
19,200
0.00
338
308
-8.88
2018-05-10
13F-HR
GREAT WEST LIFE ASSURANCE CO /CAN/
181
3
2018-05-15
13F-HR
Parallax Volatility Advisers, L.P.
1,596
0
-100.00
28
0
-100.00
2018-05-09
13F-HR
BlackRock Inc.
485,718
483,811
-0.39
8,549
7,737
-9.50
2018-05-15
13F-HR
GEODE CAPITAL MANAGEMENT, LLC
81,232
81,531
0.37
1,429
1,303
-8.82
2018-05-15
13F-HR
Bank of New York Mellon Corp
71,968
75,380
4.74
1,267
1,205
-4.89
2018-05-15
13F-HR
DEUTSCHE BANK AG\
31,055
13,540
-56.40
544
214
-60.66
2018-05-10
13F-HR
NEW YORK STATE COMMON RETIREMENT FUND
4,500
7,500
66.67
79
120
51.90
2018-05-15
13F-HR
V3 Capital Management, L.P.
489,850
489,850
0.00
8,621
7,833
-9.14
2018-05-11
13F-HR
BNP PARIBAS ARBITRAGE, SA
2,189
2,318
5.89
38,526
37,065
-3.79
2018-05-11
13F-HR
MACQUARIE GROUP LTD
153,000
92,400
-39.61
2,693
1,477
-45.15
2018-04-10
13F-HR
Addison Capital Co
77,814
241,630
210.52
1,370
3,864
182.04
2018-05-15
13F-HR
GOLDMAN SACHS GROUP INC
16,002
23,176
44.83
282
371
31.56
2018-05-15
13F-HR
Ameritas Investment Partners, Inc.
882
882
0.00
16
14
-12.50
2018-05-11
13F-HR
SEI INVESTMENTS CO
56
1
2018-05-08
13F-HR
State of New Jersey Common Pension Fund D
360,000
386,416
7.34
6,336
6,179
-2.48
2018-05-11
13F-HR
OPPENHEIMER FUNDS INC
230,601
0
-100.00
4,059
0
-100.00
2018-05-14
13F-HR
PARAMETRIC PORTFOLIO ASSOCIATES LLC
15,202
17,725
16.60
268
283
5.60
2018-05-14
13F-HR
TIAA CREF INVESTMENT MANAGEMENT LLC
44,115
25,015
-43.30
776
400
-48.45
2018-05-15
13F-HR
STATE STREET CORP
147,732
109,299
-26.02
2,601
1,746
-32.87
2018-04-13
13F-HR
BANK OF MONTREAL /CAN/
1,017
0
-100.00
18
0
-100.00
2018-05-14
13F-HR
FMR LLC / Fidelity
1,550,790
1,324,988
-14.56
27,293
21,186
-22.38
2018-05-11
13F-HR
PINNACLE ASSOCIATES LTD
15,454
11,800
-23.64
272
189
-30.51
2018-05-11
13F-HR
Russell Investments Group, Ltd.
11,923
11,923
0.00
210
191
-9.05
2018-04-20
13F-HR
STRS OHIO
16,525
18,139
9.77
290
290
0.00
2018-05-15
13F-HR
Apollo Management Holdings, L.P.
358,232
398,184
11.15
6,305
6,367
0.98
2018-05-15
13F-HR
Point72 Asia (Hong Kong) Ltd
0
1,036
0
17
2018-05-15
13F-HR
Advisor Group, Inc.
1,550
1,550
0.00
27
25
-7.41
2018-05-14
13F-HR
TEACHERS ADVISORS INC
21,525
21,525
0.00
379
344
-9.23
2018-05-02
13F-HR
WELLS FARGO & COMPANY/MN
19,043
13,396
-29.65
336
214
-36.31
2018-05-15
13F-HR
BARCLAYS PLC
1,642
2,552
55.42
29
41
41.38
2018-05-15
13F-HR
TWO SIGMA INVESTMENTS LLC
63,949
0
-100.00
1,126
0
-100.00
2018-05-14
13F-HR
DIAM Co., Ltd.
73
73
0.00
1
1
0.00
2018-05-08
13F-HR
STATE TREASURER STATE OF MICHIGAN
173,500
880,000
407.20
3,054
14,071
360.74
2018-05-18
13F-HR/A
ROYAL BANK OF CANADA
55
5
-90.91
1
0
-100.00
2018-05-14
13F-HR
MORGAN STANLEY
105,709
64,571
-38.92
1,861
1,032
-44.55
2018-05-15
13F-HR
BALYASNY ASSET MANAGEMENT LLC
221,472
0
-100.00
3,898
0
-100.00
2018-05-17
13F-HR
Legal & General Group Plc
1,610
1,610
0.00
28
26
-7.14
2018-05-11
13F-HR
Delpha Capital Management, Llc
3,399
0
-100.00
60
0
-100.00
2018-04-30
13F-HR
TCI Wealth Advisors, Inc.
195
3
2018-05-09
13F-HR
NORTHERN TRUST CORP
105,864
112,354
6.13
1,863
1,796
-3.60
2018-05-15
13F-HR
CALIFORNIA STATE TEACHERS RETIREMENT SYSTEM
16,400
15,773
-3.82
289
252
-12.80
2018-05-11
13F-HR
CITIGROUP INC
1,532
2,418
57.83
27
39
44.44
2018-05-15
13F-HR
VANGUARD GROUP INC
382,958
421,905
10.17
6,740
6,746
0.09
2018-05-07
13F-HR
AMERICAN INTERNATIONAL GROUP INC
6,977
6,620
-5.12
123
106
-13.82
2018-05-15
13F-HR
MANUFACTURERS LIFE INSURANCE COMPANY, THE
9,782
9,594
-1.92
172
153
-11.05
2018-05-14
13F-HR
ASCEND CAPITAL, LLC
146,468
0
-100.00
2,576
0
-100.00
2018-05-15
13F-HR
BANK OF AMERICA CORP /DE/
104,303
69,553
-33.32
1,836
1,112
-39.43
2018-05-15
13F-HR
LADENBURG THALMANN FINANCIAL SERVICES INC
0
0
2018-05-10
13F-HR
JP Morgan Chase & Co
2,234
109,455
4,799.51
39
1,750
4,387.18
2018-05-08
13F-HR
TEACHERS INSURANCE & ANNUITY ASSOCIATION OF AMERICA
11,006
15,159
37.73
194
242
24.74
Related Articles
Related News Stories
Moving Average Crossover Alert: Safety, Income & Growth (SAFE)
2018-06-13 zacks
Safety, Income & Growth Inc. (SAFE - Free Report) is looking like an interesting pick from a technical perspective, as the company is seeing favorable trends on the moving average crossover front. Recently, the 50 Day Moving Average for SAFE broke out above the 200 Day Simple Moving Average, suggesting a short-term bullish trend. (2-0)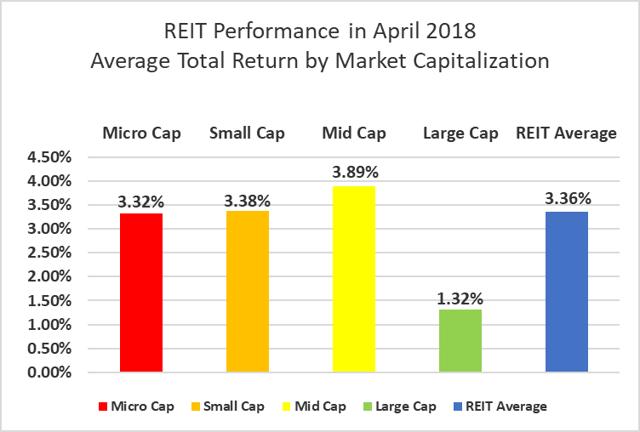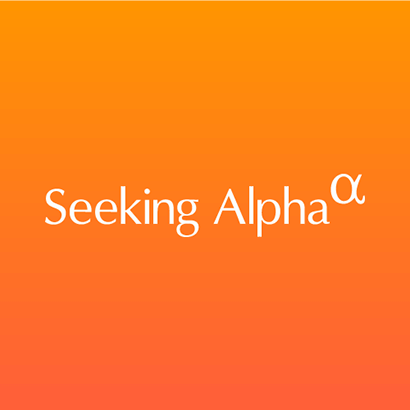 CUSIP: 78649D104
Last Price and Lot Size

as of ET
Recent Articles