Institutional Stock Ownership and Shareholders
On Track Innovations Ltd. (NASDAQ:OTIV) has 26 institutional investors and shareholders that have filed 13D/G or 13F forms with the Securities Exchange Commission (SEC). These institutions hold a total of 1,349,450 shares. Largest shareholders include G2 Investment Partners Management LLC, Essex Investment Management Co Llc, Susquehanna International Group, Llp, Commonwealth Equity Services, Inc, Commonwealth Equity Services, Llc., Ladenburg Thalmann Financial Services Inc, California Public Employees Retirement System, Wolverine Asset Management Llc, Spark Investment Management LLC, and Geode Capital Management, Llc.
On Track Innovations Ltd. (NASDAQ:OTIV) ownership structure shows current positions in the company by institutions and funds, as well as latest changes in position size. Major shareholders can include individual investors, mutual funds, hedge funds, or institutions. The Schedule 13D indicates that the investor holds more than 5% of the company and intends to actively pursue a change in business strategy. Schedule 13G indicates a passive investment of over 5%. Green rows indicate new positions. Red rows indicate closed positions. Click the link icon to see the full transaction history.

File Date
Form
Investor
Opt
Prev
Shares
Current
Shares
Change
(Percent)
Prev Value
($1000)
Current Value
($1000)
Change
(Percent)
2018-07-20
13F-HR
Creative Planning
20,100
20,100
0.00
20
24
20.00
2018-02-16
13F-HR/A
Commonwealth Equity Services, Inc
42,748
42,748
0.00
56
59
5.36
2018-08-14
13F-HR
MORGAN STANLEY
5,000
5,000
0.00
5
6
20.00
2018-08-14
13F-HR
ROYAL BANK OF CANADA
1,000
1,000
0.00
1
1
0.00
2017-10-26
13F-HR
Acrospire Investment Management LLC
1,264
0
-100.00
2
0
-100.00
2018-07-25
13F-HR
Gateway Advisory, LLC
12,876
12,876
0.00
13
15
15.38
2018-08-13
13F-HR
Advisor Group, Inc.
100
100
0.00
0
0
2018-08-08
13F-HR
Spark Investment Management LLC
0
26,500
0
31
2018-08-13
13F-HR
Renaissance Technologies LLC
14,200
14,200
0.00
14
14
0.00
2018-08-14
13F-HR
BANK OF AMERICA CORP /DE/
5,000
5,000
0.00
5
6
20.00
2018-08-03
13F-HR
Seacrest Wealth Management, Llc
500
0
-100.00
0
0
2018-08-07
13F-HR
IFP Advisors, Inc
101
101
0.00
0
0
2018-07-19
13F-HR
HUNTINGTON NATIONAL BANK
300
300
0.00
0
0
2018-07-30
13F-HR/A
Virtu Financial LLC
0
20,808
0
24
2018-07-18
13F-HR
Fny Investment Advisers, Llc
10,000
11
2018-08-14
13F-HR
WOLVERINE ASSET MANAGEMENT LLC
30,000
30,000
0.00
29
35
20.69
2018-08-14
13F-HR
SUSQUEHANNA INTERNATIONAL GROUP, LLP
0
160,456
0
188
2018-04-18
13F-HR/A
FNY Partners Fund LP
0
10,000
0
9
2018-08-13
13F-HR
Sarbit Advisory Services Inc.
520,327
0
-100.00
514
0
-100.00
2018-08-14
13F-HR
G2 Investment Partners Management LLC
107,928
643,557
496.28
106
753
610.38
2018-08-01
13F-HR
WELLS FARGO & COMPANY/MN
1,000
0
-100.00
1
0
-100.00
2018-08-14
13F-HR
DEUTSCHE BANK AG\
211
214
1.42
0
0
2018-08-14
13F-HR
GEODE CAPITAL MANAGEMENT, LLC
22,179
22,179
0.00
21
25
19.05
2018-09-04
13F-HR
Strategic Wealth Partners, Ltd.
1,339
1,339
0.00
1
2
100.00
2018-08-14
13F-HR
UBS Group AG
13,710
0
-100.00
14
0
-100.00
2018-08-14
13F-HR
ZACKS INVESTMENT MANAGEMENT
10,000
10,000
0.00
10
12
20.00
2018-07-31
13F-HR
Commonwealth Equity Services, Llc.
42,248
42,248
0.00
41
49
19.51
2018-08-15
13F-HR
LADENBURG THALMANN FINANCIAL SERVICES INC
40,500
40,500
0.00
40
40
0.00
2018-07-17
13F-HR
ESSEX INVESTMENT MANAGEMENT CO LLC
183,024
214
2018-08-08
13F-HR
BIEGEL & WALLER LLC
10,000
10,000
0.00
10
12
20.00
2018-08-15
13F-HR
CALIFORNIA PUBLIC EMPLOYEES RETIREMENT SYSTEM
37,200
37,200
0.00
37
44
18.92
Related Articles
Related News Stories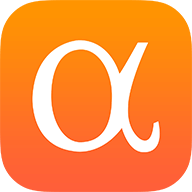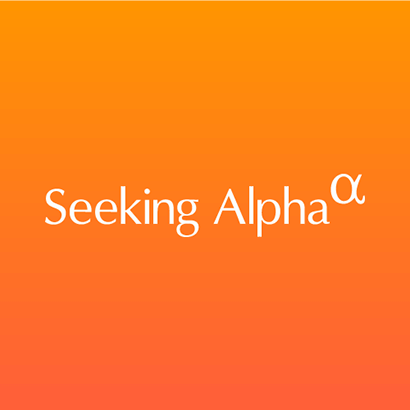 CUSIP: M8791A109
Last Price and Lot Size

as of ET
Recent Articles