Join this Featured Workgroup!
Elite Investors
This group is for elite investors and traders that are dedicated to participating in an active community that wants to learn from each other, share their research, and work together to do deep analysis of securities. The moderator of this group taught securities analysis at UCLA and is dedicated to helping other investors improve their abilities.
In this private group, membership is restricted and regular contributions are required. Any member not contributing on a regular basis will be removed to make room for a new member.
In your application messsage, please share your background and what you can contribute to the group.
Institutional Stock Ownership and Shareholders()
Harmony Merger Corp. (NASDAQ:HRMNU) has 31 institutional investors and shareholders that have filed 13D/G or 13F forms with the Securities Exchange Commission (SEC). These institutions hold a total of 95,021,247 shares. Largest shareholders include York Capital Management Global Advisors, LLC, Valinor Management, Llc, Halcyon Management Partners LP, General Electric Co, Highland Capital Management Lp, Vanguard Group Inc, Perella Weinberg Partners Capital Management LP, Rotation Capital Management, LP, TPH Asset Management, LLC, and Covalent Partners LLC.
Harmony Merger Corp. (NASDAQ:HRMNU) ownership structure shows current positions in the company by institutions and funds, as well as latest changes in position size. Major shareholders can include individual investors, mutual funds, hedge funds, or institutions. The Schedule 13D indicates that the investor holds more than 5% of the company and intends to actively pursue a change in business strategy. Schedule 13G indicates a passive investment of over 5%. Green rows indicate new positions. Red rows indicate closed positions. Click the link icon to see the full transaction history.

Embed this chart! (it updates automatically)
<a href="https://fintel.io/so/us/hrmnu"><img src="https://images.fintel.io/us-hrmnu-so.png" alt="HRMNU / Harmony Merger Corp. Institutional Ownership"><a>
File Date
Form
Investor
Opt
Prev
Shares
Current
Shares
Change
(Percent)
Prev Value
($1000)
Current Value
($1000)
Change
(Percent)
2018-05-15
13F-HR
HIGHLAND CAPITAL MANAGEMENT LP
2,089,555
2,089,555
0.00
17,385
10,322
-40.63
2018-05-15
13F-HR
MILLENNIUM MANAGEMENT LLC
54,153
163,526
201.97
451
808
79.16
2018-05-08
13F-HR
Neuberger Berman Group LLC
13,178
0
-100.00
110
0
-100.00
2018-05-14
13F-HR
MORGAN STANLEY
8,216
5,099
-37.94
68
25
-63.24
2018-05-15
13F-HR
BlueCrest Capital Management Ltd
55,497
20,620
-62.84
462
102
-77.92
2018-05-15
13F-HR
Perella Weinberg Partners Capital Management LP
688,638
3,402
2017-08-14
13F-HR/A
Rotation Capital Management, LP
381,596
381,596
0.00
305
305
0.00
2018-05-15
13F-HR
STATE STREET CORP
118,100
583
2018-05-15
13F-HR
GENERAL ELECTRIC CO
3,211,121
2,969,350
-7.53
26,717
14,669
-45.09
2018-05-15
13F-HR
BARCLAYS PLC
1,514
7
2018-05-02
13F-HR
WELLS FARGO & COMPANY/MN
35,251
35,033
-0.62
294
173
-41.16
2018-05-15
13F-HR
VANGUARD GROUP INC
1,605,848
888,467
-44.67
13,361
4,389
-67.15
2018-05-15
13F-HR
Halcyon Management Partners LP
9,418,153
9,404,403
-0.15
78,359
46,458
-40.71
2018-05-14
13F-HR
PARAMETRIC PORTFOLIO ASSOCIATES LLC
33,138
41,443
25.06
276
205
-25.72
2018-05-15
13F-HR
BANK OF AMERICA CORP /DE/
42
10,466
24,819.05
0
52
2018-04-18
13F-HR/A
FNY Managed Accounts LLC
500
0
-100.00
4
0
-100.00
2018-02-14
13F-HR
TPH Asset Management, LLC
190,817
371,835
94.86
1,925
3,094
60.73
2018-05-15
13F-HR
Verition Fund Management LLC
18,210
90
2018-05-15
13F-HR
PIONEER INVESTMENT MANAGEMENT INC
4,286
0
-100.00
36
0
-100.00
2018-05-14
13F-HR
York Capital Management Global Advisors, LLC
57,681,503
57,599,003
-0.14
318,999
275,461
-13.65
2018-05-15
13F-HR
GEODE CAPITAL MANAGEMENT, LLC
179,897
181,822
1.07
1,496
898
-39.97
2018-07-17
13F-HR
DEPRINCE RACE & ZOLLO INC
42,600
57,000
33.80
210
390
85.71
2018-05-18
13F-HR/A
ROYAL BANK OF CANADA
0
11
0
0
2018-05-15
13F-HR
Bank of New York Mellon Corp
10,470
0
-100.00
87
0
-100.00
2018-05-15
13F-HR
VALINOR MANAGEMENT, LLC
19,486,063
19,457,313
-0.15
162,124
96,120
-40.71
2018-05-23
13F-HR/A
Polar Asset Management Partners Inc.
80,000
80,000
0.00
599
357
-40.40
2018-05-07
13F-HR
SCHWAB CHARLES INVESTMENT MANAGEMENT INC
36,425
38,648
6.10
304
191
-37.17
2018-05-15
13F-HR
DEUTSCHE BANK AG\
8,072
14,500
79.63
67
71
5.97
2018-05-15
13F-HR
GOLDMAN SACHS GROUP INC
12,418
127,880
929.80
103
632
513.59
2018-07-13
13F-HR
BANK OF MONTREAL /CAN/
54
0
2018-05-09
13F-HR
NORTHERN TRUST CORP
15,976
79
2018-05-14
13F-HR
K2 PRINCIPAL FUND, L.P.
0
40,000
0
198
2018-05-15
13F-HR
Covalent Partners LLC
182,231
182,231
0.00
1,410
864
-38.72
2018-05-15
13F-HR
Paloma Partners Management Co
12,900
14,054
8.95
107
69
-35.51
2018-05-17
13F-HR
Atlantic Trust Group, LLC
4,900
4,900
0.00
41
24
-41.46
Related Articles
Related News Stories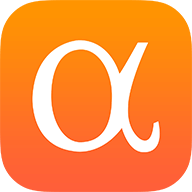 CUSIP: 413247206
Last Price and Lot Size

as of ET
Recent Articles