Institutional Stock Ownership and Shareholders
Global Hemp Group Inc (OTC:GBHPF) has 0 institutional investors and shareholders that have filed 13D/G or 13F forms with the Securities Exchange Commission (SEC). Largest shareholders include .
Global Hemp Group Inc (OTC:GBHPF) ownership structure shows current positions in the company by institutions and funds, as well as latest changes in position size. Major shareholders can include individual investors, mutual funds, hedge funds, or institutions. The Schedule 13D indicates that the investor holds more than 5% of the company and intends to actively pursue a change in business strategy. Schedule 13G indicates a passive investment of over 5%. Green rows indicate new positions. Red rows indicate closed positions. Click the link icon to see the full transaction history.

File Date
Form
Investor
Opt
Prev
Shares
Current
Shares
Change
(Percent)
Prev Value
($1000)
Current Value
($1000)
Change
(Percent)
GBHPF: Global Hemp Group (CNSX:GHG) Analysis and Research Report
2018-02-05 - Asif
Global Hemp Group Inc. (formerly Arris Holdings Inc.) was incorporated on October 30, 2009 in British Columbia, Canada and had its name change effective on March 24, 2014. The company's principal activity had been exploration and development of mineral properties in prior periods and changed to agriculture and manufacturing in the industrial hemp sector on March 24, 2014 when the Company changed its name to Global Hemp Group Inc. The Company is focused on acquiring and/or joint venturing with companies across all sectors of the hemp and cannabis industries in an effort to build a "soil-to-shelf" portfolio of complementary companies that will enable GHG to capture cash flow, revenues and value from its acquisitions and establish a far greater collective valuation than GHG or the individual companies would have on their own. Management is actively looking at new projects in the hemp cultivation and cannabinoid extraction space that can be acquired or joint-ventured with, to produce...
Related News Stories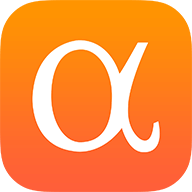 Your Daily Pharma Scoop: Audentes's New Designation, Esmya Rejected, Agilent Approved
2018-08-23 seekingalpha
Discussions: Audentes Therapeutics' (BOLD) AT132 receives FDA designation of a Regenerative Medicine Advanced Therapy ('RMAT). The therapy is indicated for treatment of X-linked myotubular myopathy ('XLMTM). RMAT is in many ways similar to the Breakthrough Therapy status and allows accelerated review of a drug along with more frequent interaction with the FDA during the development stage. The therapy has already acquired Rare Pediatric disease, Fast track and Orphan Drug Designation in the U. (24-1)
CUSIP: 37953Y104
Financial Charts by Fintel.io