Institutional Stock Ownership and Shareholders()
Erin Energy Corp. (AMEX:ERN) has 35 institutional investors and shareholders that have filed 13D/G or 13F forms with the Securities Exchange Commission (SEC). These institutions hold a total of 2,421,516 shares. Largest shareholders include Vanguard Group Inc, BlackRock Fund Advisors, Millennium Management Llc, BlackRock Institutional Trust Company, N.A., BlackRock Inc., Schwab Charles Investment Management Inc, Northern Trust Corp, Barclays Plc, Goldman Sachs Group Inc, and California Public Employees Retirement System.
Erin Energy Corp. (AMEX:ERN) ownership structure shows current positions in the company by institutions and funds, as well as latest changes in position size. Major shareholders can include individual investors, mutual funds, hedge funds, or institutions. The Schedule 13D indicates that the investor holds more than 5% of the company and intends to actively pursue a change in business strategy. Schedule 13G indicates a passive investment of over 5%. Green rows indicate new positions. Red rows indicate closed positions. Click the link icon to see the full transaction history.

Embed this chart! (it updates automatically)
<a href="https://fintel.io/so/us/ern"><img src="https://images.fintel.io/us-ern-so.png" alt="ERN / Erin Energy Corp. Institutional Ownership"><a>
File Date
Form
Investor
Opt
Prev
Shares
Current
Shares
Change
(Percent)
Prev Value
($1000)
Current Value
($1000)
Change
(Percent)
2018-05-09
13F-HR
NORTHERN TRUST CORP
59,392
63,191
6.40
163
230
41.10
2018-05-18
13F-HR/A
ROYAL BANK OF CANADA
1,623
1,629
0.37
4
6
50.00
2018-05-14
13F-HR
MORGAN STANLEY
29,463
30,757
4.39
81
112
38.27
2018-05-15
13F-HR
GEODE CAPITAL MANAGEMENT, LLC
30,000
30,000
0.00
82
109
32.93
2017-02-10
13F-HR
BlackRock Investment Management, LLC
51,713
51,713
0.00
122
158
29.51
2018-05-15
13F-HR
BARCLAYS PLC
62,484
62,394
-0.14
172
228
32.56
2018-05-10
13F-HR
CALIFORNIA PUBLIC EMPLOYEES RETIREMENT SYSTEM
53,382
53,382
0.00
147
195
32.65
2018-05-09
13F-HR
BlackRock Inc.
89,049
92,409
3.77
244
337
38.11
2017-02-10
13F-HR
BlackRock Institutional Trust Company, N.A.
100,962
100,962
0.00
237
308
29.96
2017-02-10
13F-HR
BlackRock Advisors LLC
3,671
3,671
0.00
9
11
22.22
2018-05-14
13F-HR/A
CITADEL ADVISORS LLC
0
15,522
0
57
2018-05-07
13F-HR
SCHWAB CHARLES INVESTMENT MANAGEMENT INC
77,800
82,480
6.02
214
302
41.12
2018-05-15
13F-HR
LADENBURG THALMANN FINANCIAL SERVICES INC
5,080
2,724
-46.38
14
10
-28.57
2018-05-11
13F-HR
BNP PARIBAS ARBITRAGE, SA
36
36
0.00
99
131
32.32
2018-05-15
13F-HR
UBS Group AG
49,319
49,817
1.01
136
181
33.09
2018-05-11
13F-HR
CITADEL ADVISORS LLC
15,522
57
2017-02-10
13F-HR
BlackRock Fund Advisors
420,585
505,545
20.20
988
1,542
56.07
2018-05-15
13F-HR
GOLDMAN SACHS GROUP INC
31,643
59,025
86.53
87
215
147.13
2018-05-15
13F-HR
VANGUARD GROUP INC
572,966
646,784
12.88
1,576
2,361
49.81
2018-05-15
13F-HR
SUSQUEHANNA INTERNATIONAL GROUP, LLP
0
24,931
0
91
2018-05-11
13F-HR
Cutter & CO Brokerage, Inc.
48,175
50,743
5.33
132
185
40.15
2018-05-10
13F-HR
Ford Financial Group, Inc.
6,925
0
-100.00
19
0
-100.00
2018-04-30
13F-HR
TCI Wealth Advisors, Inc.
324
324
0.00
1
1
0.00
2018-05-03
13F-HR
MEEDER ASSET MANAGEMENT INC
1,187
808
-31.93
3
3
0.00
2018-05-03
13F-HR
Carnick & Kubik Group, LLC
44,638
44,638
0.00
123
163
32.52
2018-05-15
13F-HR
STATE STREET CORP
0
16,900
0
62
2018-05-09
13F-HR
FEDERATED INVESTORS INC /PA/
764
683
-10.60
2
2
0.00
2018-05-15
13F-HR
BANK OF AMERICA CORP /DE/
12,438
20,513
64.92
34
75
120.59
2018-05-15
13F-HR
Tower Research Capital LLC (TRC)
906
30
-96.69
2
0
-100.00
2018-05-09
13F-HR
IFP Advisors, Inc
23,612
23,612
0.00
65
86
32.31
2018-05-15
13F-HR
ELEMENT CAPITAL MANAGEMENT LLC
71,812
0
-100.00
197
0
-100.00
2018-05-15
13F-HR
BlueCrest Capital Management Ltd
31,232
114
2018-05-15
13F-HR
DEUTSCHE BANK AG\
220
2,326
957.27
0
8
2018-05-15
13F-HR
MILLENNIUM MANAGEMENT LLC
146,737
302,374
106.07
404
1,104
173.27
2018-05-02
13F-HR
WELLS FARGO & COMPANY/MN
29,521
20,607
-30.20
81
75
-7.41
2018-05-10
13F-HR
Stratos Wealth Partners, LTD.
77
77
0.00
0
0
2018-04-20
13F-HR
FIRST QUADRANT L P/CA
13,135
0
-100.00
36
0
-100.00
2018-05-08
13F-HR
US BANCORP \DE\
4,155
4,155
0.00
11
15
36.36
2018-05-01
13F-HR
WEDBUSH SECURITIES INC
10,000
10,000
0.00
28
37
32.14
Related Articles
Related News Stories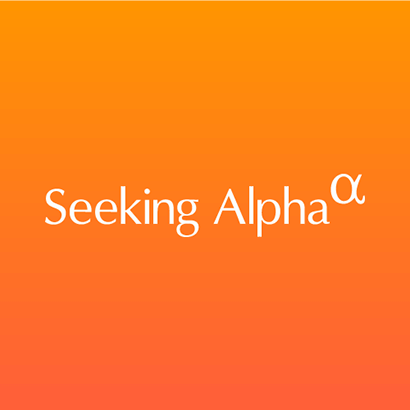 CUSIP: 295625107
Last Price and Lot Size

as of ET
Recent Articles