Institutional Stock Ownership and Shareholders
Cannabics Pharmaceuticals Inc. (OTC:CNBX) has 0 institutional investors and shareholders that have filed 13D/G or 13F forms with the Securities Exchange Commission (SEC). Largest shareholders include .
Cannabics Pharmaceuticals Inc. (OTC:CNBX) ownership structure shows current positions in the company by institutions and funds, as well as latest changes in position size. Major shareholders can include individual investors, mutual funds, hedge funds, or institutions. The Schedule 13D indicates that the investor holds more than 5% of the company and intends to actively pursue a change in business strategy. Schedule 13G indicates a passive investment of over 5%. Green rows indicate new positions. Red rows indicate closed positions. Click the link icon to see the full transaction history.

File Date
Form
Investor
Opt
Prev
Shares
Current
Shares
Change
(Percent)
Prev Value
($1000)
Current Value
($1000)
Change
(Percent)
CNBX : Cannabics Pharmaceuticals Stock Analysis and Research Report
2017-11-14 - Asif
Cannabics Pharmaceuticals Inc. was incorporated in Nevada on September 15, 2004, under the name of Thrust Energy Corp. The Company was originally engaged in the exploration, exploitation, development and production of oil and gas projects within North America, but was unable to operate profitably. In May 2011, the Company changed its name to American Mining Corporation, suspending its oil and gas operations and changing its business to toll milling and refining, mineral exploration and mine development. On April 25, 2014, the Company experienced a change in control. Cannabics, Inc. ("Cannabics") acquired a majority of the issued and outstanding common stock of the Company in accordance with stock purchase agreements by and between Cannabics and Thomas Mills ("Mills"). On the closing date, April 25, 2014, pursuant to the terms of the Stock Purchase Agreement, Cannabics purchased from Mills 20,500,000 shares of the Company's outstanding restricted common stock for $198,000, repre...
Related News Stories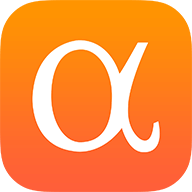 Your Daily Pharma Scoop: Spectrum Trial Proceeds, AzurRx Moves To Phase 3, Aptose Jumps
2018-07-02 seekingalpha
Discussion: Second Phase 3 trial of Spectrum Pharmaceutical's (SPPI) Rolontis met primary efficacy endpoint. The endpoint was non-inferiority in duration of severe neutropenia ('DSN) between Rolontis and Neulasta (pegfilgrastin). Neutropenia is a condition of abnormally low level of white blood cell. The condition is often a side effect of some types of chemotherapy. Earlier, first Phase 3 study met endpoint in DSN across all four cycles for non-inferiority of rolontis to non-inferiority of pegfilgrastim. (122-2)
CUSIP: C124D38F0
Financial Charts by Fintel.io