Join this Featured Workgroup!
Elite Investors
This group is for elite investors and traders that are dedicated to participating in an active community that wants to learn from each other, share their research, and work together to do deep analysis of securities. The moderator of this group taught securities analysis at UCLA and is dedicated to helping other investors improve their abilities.
In this private group, membership is restricted and regular contributions are required. Any member not contributing on a regular basis will be removed to make room for a new member.
In your application messsage, please share your background and what you can contribute to the group.
Institutional Stock Ownership and Shareholders()
Biolase, Inc. (NASDAQ:BIOL) has 11 institutional investors and shareholders that have filed 13D/G or 13F forms with the Securities Exchange Commission (SEC). These institutions hold a total of 1,849,114 shares. Largest shareholders include BlackRock Institutional Trust Company, N.A., Birchview Capital, LP, Princeton Capital Management Inc, BlackRock Fund Advisors, Northern Trust Corp, Teton Advisors, Inc., Gamco Investors, Inc. Et Al, BlackRock Advisors LLC, Bank of New York Mellon Corp, and BlackRock Investment Management, LLC.
Biolase, Inc. (NASDAQ:BIOL) ownership structure shows current positions in the company by institutions and funds, as well as latest changes in position size. Major shareholders can include individual investors, mutual funds, hedge funds, or institutions. The Schedule 13D indicates that the investor holds more than 5% of the company and intends to actively pursue a change in business strategy. Schedule 13G indicates a passive investment of over 5%. Green rows indicate new positions. Red rows indicate closed positions. Click the link icon to see the full transaction history.

File Date
Form
Investor
Opt
Prev
Shares
Current
Shares
Change
(Percent)
Prev Value
($1000)
Current Value
($1000)
Change
(Percent)
2018-08-14
13F-HR
VANGUARD GROUP INC
1,460,143
0
-100.00
595
0
-100.00
2018-08-14
13F-HR/A
CITADEL ADVISORS LLC
89,548
0
-100.00
36
0
-100.00
2018-08-14
13F-HR
GOLDMAN SACHS GROUP INC
24,338
0
-100.00
10
0
-100.00
2018-08-10
13F-HR
GAMCO INVESTORS, INC. ET AL
134,601
20,000
-85.14
55
24
-56.36
2018-08-14
13F-HR
Lido Advisors, LLC
12,322
0
-100.00
5
0
-100.00
2018-07-31
13F-HR
Tarbox Group, Inc.
79,484
0
-100.00
32
0
-100.00
2017-02-10
13F-HR
BlackRock Investment Management, LLC
6,170
6,170
0.00
11
9
-18.18
2018-08-06
13F-HR
Bank of New York Mellon Corp
66,438
11,062
-83.35
27
13
-51.85
2018-08-14
13F-HR
MORGAN STANLEY
76,322
0
-100.00
31
0
-100.00
2018-07-20
13F-HR
Creative Planning
14,275
0
-100.00
6
0
-100.00
2018-08-02
13F-HR
HUDSON CANYON INVESTMENT COUNSELORS LLC
30,150
0
-100.00
12
0
-100.00
2018-08-15
13F-HR
LADENBURG THALMANN FINANCIAL SERVICES INC
2,844
2,844
0.00
1
1
0.00
2018-08-07
13F-HR
IFP Advisors, Inc
10,307
0
-100.00
4
0
-100.00
2018-08-14
13F-HR
ROYAL BANK OF CANADA
1,097
0
-100.00
0
0
2018-08-14
13F-HR
SUSQUEHANNA INTERNATIONAL GROUP, LLP
38,326
0
-100.00
16
0
-100.00
2017-02-10
13F-HR
BlackRock Institutional Trust Company, N.A.
1,374,269
1,374,269
0.00
2,405
1,924
-20.00
2018-08-14
13F-HR
UBS Group AG
44,226
0
-100.00
18
0
-100.00
2018-08-10
13F-HR
UNITED SERVICES AUTOMOBILE ASSOCIATION
11,125
0
-100.00
5
0
-100.00
2018-08-13
13F-HR
Advisor Group, Inc.
366
0
-100.00
0
0
2018-08-14
13F-HR
GUGGENHEIM CAPITAL LLC
21,958
0
-100.00
9
0
-100.00
2018-08-01
13F-HR
WELLS FARGO & COMPANY/MN
242
0
-100.00
0
0
2018-08-14
13F-HR
NORTHERN TRUST CORP
113,675
32,060
-71.80
46
39
-15.22
2018-08-10
13F-HR
GABELLI FUNDS LLC
94,220
0
-100.00
38
0
-100.00
2018-08-10
13F-HR
Teton Advisors, Inc.
459,606
30,000
-93.47
187
36
-80.75
2018-08-14
13F-HR
STATE STREET CORP
25,076
0
-100.00
10
0
-100.00
2018-02-16
13F-HR/A
Commonwealth Equity Services, Inc
12,634
0
-100.00
12
0
-100.00
2018-08-03
13F-HR
WEDBUSH SECURITIES INC
10,312
0
-100.00
4
0
-100.00
2018-07-24
13F-HR
Trellus Management Company, LLC
375,028
0
-100.00
152
0
-100.00
2018-08-02
13F-HR
Birchview Capital, LP
1,285,903
136,180
-89.41
522
165
-68.39
2018-08-14
13F-HR
ORACLE INVESTMENT MANAGEMENT INC
30,866,262
0
-100.00
12,532
0
-100.00
2018-08-14
13F-HR
DEUTSCHE BANK AG\
57
0
-100.00
0
0
2017-07-31
13F-HR
PRINCETON CAPITAL MANAGEMENT INC
125,925
121,130
-3.81
170
117
-31.18
2018-08-14
13F-HR
GEODE CAPITAL MANAGEMENT, LLC
206,201
0
-100.00
84
0
-100.00
2018-08-15
13F-HR
CALIFORNIA PUBLIC EMPLOYEES RETIREMENT SYSTEM
167,116
0
-100.00
68
0
-100.00
2017-02-10
13F-HR
BlackRock Fund Advisors
100,652
104,274
3.60
176
146
-17.05
2017-02-10
13F-HR
BlackRock Advisors LLC
11,125
11,125
0.00
19
16
-15.79
2018-08-09
13F-HR
BlackRock Inc.
1,423,686
0
-100.00
578
0
-100.00
Related Articles
Related News Stories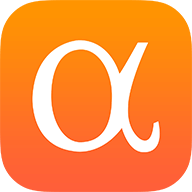 Biolase, Inc. (BIOL) CEO Todd Norbe on Q2 2018 Results - Earnings Call Transcript
2018-08-09 seekingalpha
Ladies and gentlemen, thank you for standing by. And welcome to the BIOLASE conference call to discuss the Company's results for its Second Quarter ending June 30, 2018. During today's presentation, all parties will be in a listen-only mode. Following the presentation, the call will be opened for questions. [Operator Instructions] For the benefit of those who maybe listening to the conference call replay, this call was held and recorded on August 8, 2018. (1-0)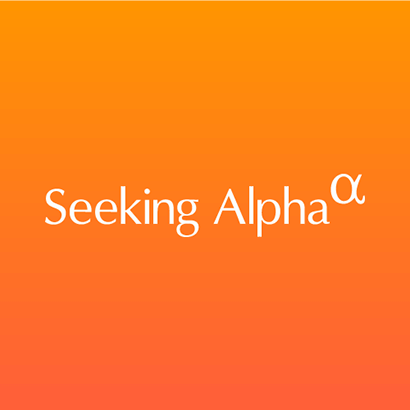 Biolase's (BIOL) CEO John Beaver on Q1 2018 Results - Earnings Call Transcript
2018-05-02 seekingalpha
Ladies and gentlemen, thank you for standing by and welcome to the BIOLASE conference call to discuss the Company's results for its First Quarter and ending March 31, 2018. During today's presentation, all parties will be in a listen-only mode. Following the presentation, the call will be opened for questions. [Operator Instructions] For the benefit of those who maybe listening to the conference call replay, this call was held and recorded on May 2, 2018. (5-1)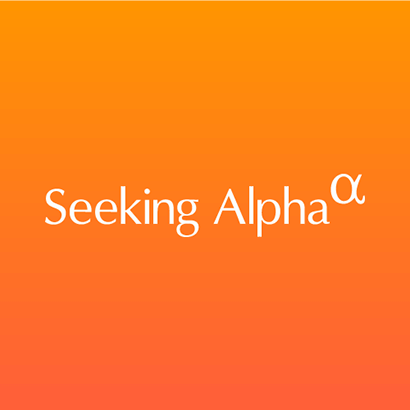 Biolase's (BIOL) CEO Harold Flynn on Q4 2017 Results - Earnings Call Transcript
2018-03-15 seekingalpha
Ladies and gentlemen, thank you for standing by. Welcome to the BIOLASE conference call to discuss the company's results for its Fourth Quarter and Year Ended December 31, 2017. During today's presentation, all parties will be in a listen-only mode. Following the presentation, the call will be opened for questions. [Operator Instructions] For the benefit of those who maybe listening to the conference call replay, this call was held and recorded on March 14, 2017. (5-1)
CUSIP: 090911108
Last Price and Lot Size

as of ET
Recent Articles