Institutional Stock Ownership and Shareholders()
Aspen Aerogels Inc. (NYSE:ASPN) has 57 institutional investors and shareholders that have filed 13D/G or 13F forms with the Securities Exchange Commission (SEC). These institutions hold a total of 18,845,334 shares. Largest shareholders include George Kaiser Family Foundation, Oaktop Capital Management II, L.P., Ariel Investments, Llc, Telemark Asset Management, LLC, Cowen Prime Services LLC, Wellington Trust Co NA, Heartland Advisors Inc, Royce & Associates LLC, Tocqueville Asset Management L.p., and Vanguard Group Inc.
Aspen Aerogels Inc. (NYSE:ASPN) ownership structure shows current positions in the company by institutions and funds, as well as latest changes in position size. Major shareholders can include individual investors, mutual funds, hedge funds, or institutions. The Schedule 13D indicates that the investor holds more than 5% of the company and intends to actively pursue a change in business strategy. Schedule 13G indicates a passive investment of over 5%. Green rows indicate new positions. Red rows indicate closed positions. Click the link icon to see the full transaction history.

Embed this chart! (it updates automatically)
<a href="https://fintel.io/so/us/aspn"><img src="https://images.fintel.io/us-aspn-so.png" alt="ASPN / Aspen Aerogels Inc. Institutional Ownership"><a>
File Date
Form
Investor
Opt
Prev
Shares
Current
Shares
Change
(Percent)
Prev Value
($1000)
Current Value
($1000)
Change
(Percent)
2018-05-11
13F-HR
MACQUARIE GROUP LTD
6,401
0
-100.00
31
0
-100.00
2018-05-15
13F-HR
LADENBURG THALMANN FINANCIAL SERVICES INC
2,000
2,000
0.00
10
9
-10.00
2018-05-14
13F-HR
Telemark Asset Management, LLC
706,500
1,041,500
47.42
3,448
4,447
28.97
2018-02-14
13F-HR
Lehman Brothers Holdings Inc.
10,534
0
-100.00
79
0
-100.00
2018-05-10
13F-HR
JP Morgan Chase & Co
28,309
31,317
10.63
138
134
-2.90
2018-05-15
13F-HR
Harvey Partners, LLC
550,000
2,349
2018-05-15
13F-HR
UBS Group AG
1,350
3,100
129.63
7
13
85.71
2018-05-15
13F-HR
BRIDGEWAY CAPITAL MANAGEMENT INC
226,530
181,400
-19.92
1,105
775
-29.86
2017-02-10
13F-HR
BlackRock Advisors LLC
81,300
76,976
-5.32
485
318
-34.43
2018-05-15
13F-HR
NEEDHAM INVESTMENT MANAGEMENT LLC
600,000
577,850
-3.69
2,928
2,468
-15.71
2017-02-10
13F-HR
BlackRock Institutional Trust Company, N.A.
647,130
636,206
-1.69
3,857
2,628
-31.86
2018-05-15
13F-HR
RBF Capital, LLC
41,111
41,111
0.00
201
172
-14.43
2018-05-15
13F-HR
Tower Research Capital LLC (TRC)
5,795
9,669
66.85
28
42
50.00
2018-05-15
13F-HR
PERRITT CAPITAL MANAGEMENT INC
200,000
200,000
0.00
976
994
1.84
2018-04-30
13F-HR
REILLY FINANCIAL ADVISORS, LLC
400
400
0.00
2
2
0.00
2018-05-11
13F-HR
DIMENSIONAL FUND ADVISORS LP
129,922
160,515
23.55
634
685
8.04
2018-05-14
13F-HR
TOCQUEVILLE ASSET MANAGEMENT L.P.
856,055
806,300
-5.81
4,178
3,443
-17.59
2018-05-14
13F-HR
AMERIPRISE FINANCIAL INC
849,994
631,144
-25.75
4,147
2,694
-35.04
2018-05-15
13F-HR
VANGUARD GROUP INC
582,542
777,526
33.47
2,843
3,320
16.78
2018-04-17
13F-HR
Mesirow Financial Investment Management, Inc.
77,429
76,327
-1.42
378
326
-13.76
2017-02-10
13F-HR
BlackRock Group LTD
46,838
46,838
0.00
279
193
-30.82
2017-02-09
SC 13G/A
Wellington Trust Co NA
1,216,768
916,900
-24.64
2017-02-10
13F-HR
BlackRock Japan Co. Ltd
1,461
0
-100.00
9
0
-100.00
2018-05-15
13F-HR
BARCLAYS PLC
0
1
0
0
2018-05-15
13F-HR
BANK OF AMERICA CORP /DE/
5,442
5,442
0.00
27
23
-14.81
2018-05-15
13F-HR
JACOBS LEVY EQUITY MANAGEMENT, INC
36,700
22,100
-39.78
179
94
-47.49
2018-05-09
13F-HR
BlackRock Inc.
422,949
384,807
-9.02
2,064
1,643
-20.40
2018-05-04
13F-HR
PRUDENTIAL FINANCIAL INC
23,400
100
2018-05-09
13F-HR
NORTHERN TRUST CORP
37,057
39,660
7.02
181
170
-6.08
2018-04-23
13F-HR
Taylor, Cottrill, Erickson & Associates, Inc.
29,000
124
2018-05-14
13F-HR
ARIEL INVESTMENTS, LLC
1,090,898
1,202,956
10.27
5,324
5,137
-3.51
2018-04-11
13F-HR
Portfolio Solutions, LLC
2,020
2,020
0.00
10
9
-10.00
2018-05-10
13F-HR
HEARTLAND ADVISORS INC
927,066
907,424
-2.12
4,524
3,875
-14.35
2018-05-10
13F-HR
NEW YORK STATE COMMON RETIREMENT FUND
304,145
304,145
0.00
1,484
1,299
-12.47
2018-05-08
13F-HR
Neuberger Berman Group LLC
20,000
20,000
0.00
98
85
-13.27
2018-01-30
13F-HR
Reservoir Operations, L.P.
2,908,270
0
-100.00
12,651
0
-100.00
2018-04-12
13F-HR
ACADIAN ASSET MANAGEMENT LLC
717
1,394
94.42
3
6
100.00
2017-01-18
13F-HR
WALL STREET ASSOCIATES
586,200
274,770
-53.13
3,494
1,135
-67.52
2018-04-26
13F-HR
ESSEX INVESTMENT MANAGEMENT CO LLC
312,037
290,771
-6.82
1,523
1,242
-18.45
2017-02-10
13F-HR
BlackRock Investment Management, LLC
2,925
2,925
0.00
17
12
-29.41
2018-05-15
13F-HR
Bank of New York Mellon Corp
27,406
26,754
-2.38
134
114
-14.93
2018-05-04
13F-HR
Granite Investment Partners, LLC
199,600
71,689
-64.08
974
306
-68.58
2018-05-10
13F-HR
CALIFORNIA PUBLIC EMPLOYEES RETIREMENT SYSTEM
305,000
305,000
0.00
1,488
1,302
-12.50
2018-05-15
13F-HR
STATE STREET CORP
0
17,324
0
73
2018-05-09
13F-HR
GEORGE KAISER FAMILY FOUNDATION
3,167,322
3,167,322
0.00
15,457
13,524
-12.51
2018-05-03
13F-HR
Cowen Prime Services LLC
922,924
1,021,461
10.68
4,504
4,362
-3.15
2018-05-15
13F-HR
GEODE CAPITAL MANAGEMENT, LLC
94,870
94,870
0.00
462
405
-12.34
2018-05-14
13F-HR
MORGAN STANLEY
109,180
96,237
-11.85
533
411
-22.89
2018-05-09
13F-HR
GAGNON SECURITIES LLC
39,718
170
2018-05-14
13F-HR
Renaissance Technologies LLC
355,000
429,700
21.04
1,732
1,835
5.95
2018-05-11
13F-HR
Oaktop Capital Management II, L.P.
1,399,001
1,499,001
7.15
6,827
6,401
-6.24
2017-02-10
13F-HR
BlackRock Fund Advisors
43,020
44,500
3.44
256
184
-28.12
2018-05-15
13F-HR
DEUTSCHE BANK AG\
27,078
62,095
129.32
132
264
100.00
2018-05-15
13F-HR
Brandywine Global Investment Management, LLC
16,767
13,680
-18.41
82
59
-28.05
2018-05-14
13F-HR
Royce & Associates LLC
701,408
839,642
19.71
3,423
3,585
4.73
2018-05-10
13F-HR
AWM Investment Company, Inc.
1,000,000
320,264
-67.97
4,880
1,368
-71.97
2018-05-15
13F-HR
MILLENNIUM MANAGEMENT LLC
30,945
0
-100.00
151
0
-100.00
2018-05-11
13F-HR
Russell Investments Group, Ltd.
5,200
5,200
0.00
26
22
-15.38
2018-05-10
13F-HR
FIRST REPUBLIC INVESTMENT MANAGEMENT, INC.
15,439
15,439
0.00
75
66
-12.00
2018-05-14
13F-HR
Firsthand Capital Management, Inc.
35,000
35,000
0.00
171
149
-12.87
2018-05-07
13F-HR
QUANTUM CAPITAL MANAGEMENT
251,264
330,544
31.55
1,226
1,411
15.09
2018-05-02
13F-HR
WELLS FARGO & COMPANY/MN
132,000
132,000
0.00
644
564
-12.42
Related Articles
Related News Stories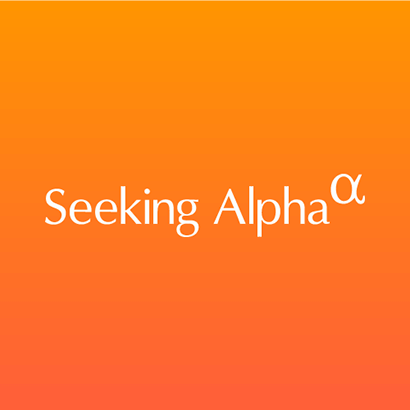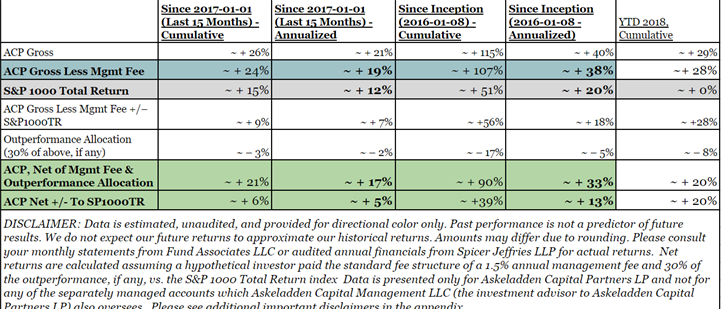 Askeladden Capital - Q1 2018 Letter: 'The Asterisks'
2018-04-02 seekingalpha
In my last letter, I noted that the early days of 2018 had been kind to our portfolio, more or less making up for a frustrating 2017 in which the market rallied without abandon, yet refused to recognize (or actively punished) good fundamentals at most of our portfolio companies. Here's how we're doing now. As always, please remember that we do not use leverage and typically maintain a double-digit cash balance. (195-0)
CUSIP: 04523Y105
Last Price and Lot Size

as of ET
Recent Articles