Stock Financial Ratios, Dividends, Split History
XXII / 22nd Century Group, Inc. financial ratios include Market Cap, Enterprise Value, Book Value, Quick Ratio, Current Ratio, NCAV, EBITDA, Profit Margin, Operating Margin, Return on Invested Capital (ROIC), Return on Assets (ROA), Return on Equity (ROE), Piotroski F-Score, Altman Z-Score, Beneish M Score and Kaplan-Zingales KZ-Index.
Valuation Metrics
Price
2.64
Volume
1,953,200.00
Market Cap ($M)
343.10
Book Value ($M)
75.43
Book Value / Share
0.61
Price / Book
4.42
NCAV ($M)
63.31
NCAV / Share
0.51
Price / NCAV
n/a
Balance Sheet (mrq) ($M)
Assets
82.73
Liabilities
5.14
Quick Ratio
14.92
Current Ratio
15.68
Identifiers and Descriptors
CUSIP
90137F103
Central Index Key (CIK)
1347858
Related CUSIPS
90137F953 90137F903
Split History
Stock splits are used by 22nd Century Group, Inc. to keep share prices within reasonable numbers to encourage investment. If the share price of a security gets too high, a company can perform a stock split by issuing all shareholders an extra share, thereby halving the price of an individual share. If the share price gets too low, companies can do reverse splits. This is common when share prices drop below $1.00 and company's become in danger of being delisted. However, because of the cost, stock splits are not a normal business occurrence.
XXII : 22nd Century Group Stock Analysis and Research Report
2017-10-09 - Asif
22nd Century Group is a plant biotechnology company focused on (i) potentially reduced risk tobacco cigarettes and smoking cessation products produced from modifying the nicotine content in tobacco plants through genetic engineering and plant breeding, and (ii) research and development of unique cannabis/hemp plants through genetic engineering and plant breeding to alter levels of cannabinoids for new medicines and improved agricultural uses. The company has an extensive intellectual property portfolio of issued patents and patent applications relating to the tobacco and cannabis plants. Its management team is focused on monetizing its intellectual property portfolio, obtaining regulatory approval to market both its reduced exposure cigarettes and its smoking cessation product in development, and developing and commercializing high value products derived from its unique cannabis/hemp plants. Additional information about its business and operations is contained in tis Annual Report on ...
Related Articles
Related News Stories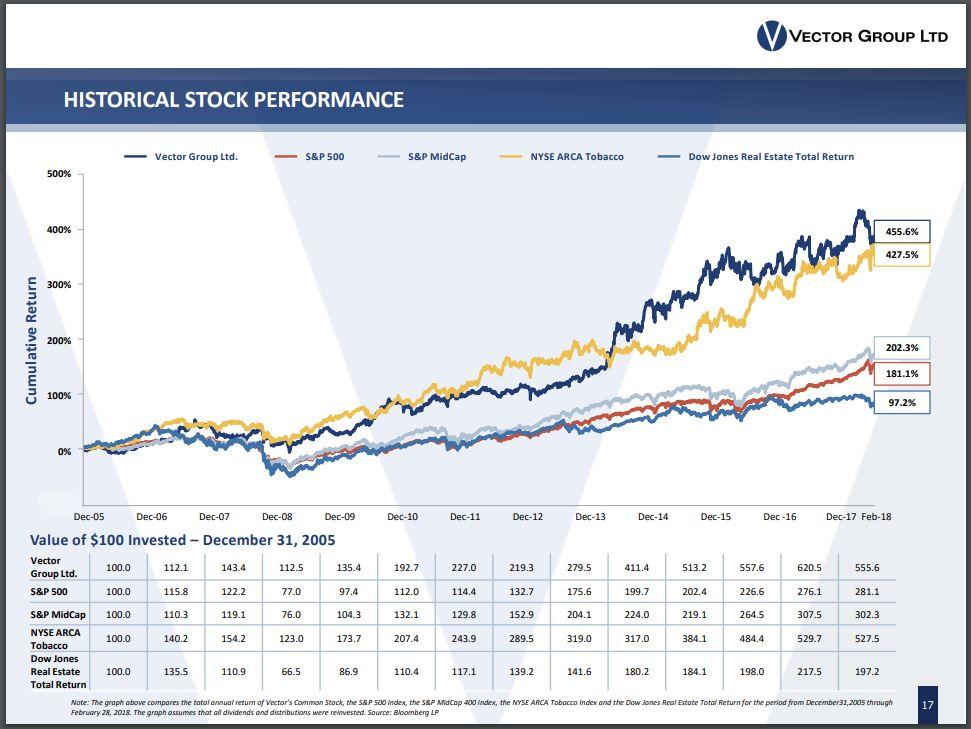 Is Vector Group Dividend For Real?
2018-06-18 seekingalpha
The company's business model consists of investing the proceeds from their discount cigarette business into a high-end real estate business. (389-1)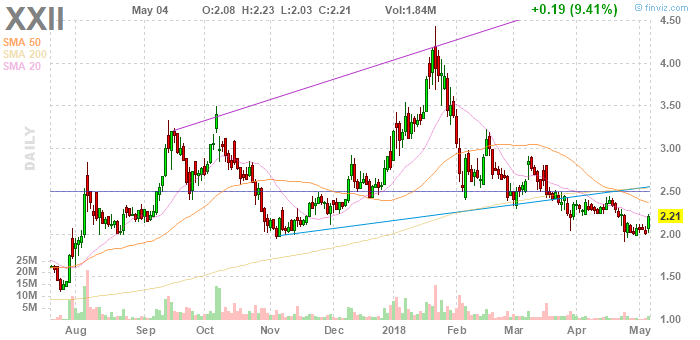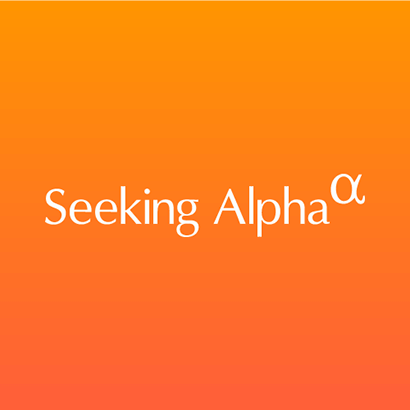 CUSIP: 90137F103
Last Price and Lot Size

as of ET
Recent Articles