KAMN / Kaman Corp. financial ratios include Market Cap, Enterprise Value, Book Value, Quick Ratio, Current Ratio, NCAV, EBITDA, Profit Margin, Operating Margin, Return on Invested Capital (ROIC), Return on Assets (ROA), Return on Equity (ROE), Piotroski F-Score, Altman Z-Score, Beneish M Score and Kaplan-Zingales KZ-Index.
Valuation Metrics
Price
57.16
Volume
92,700.00
Market Cap ($M)
1,605.10
Enterprise Value ($M)
1,903.71
Book Value ($M)
565.79
Book Value / Share
20.15
Price / Book
2.59
NCAV ($M)
1,072.40
NCAV / Share
38.20
Price / NCAV
1.43
Income Statement (mra) ($M)
Revenue
1,808.38
EBITDA
105.92
Net Income
58.85
Balance Sheet (mrq) ($M)
Cash & Equivalents
35.43
Cash / Share
1.26
Assets
1,459.44
Liabilities
840.72
Quick Ratio
0.86
Current Ratio
1.97
Management Effectiveness (mra)
Return on Invested Capital (ROIC)
0.09
Return on Assets (ROA)
0.04
Return on Equity (ROE)
0.10
Identifiers and Descriptors
CUSIP
483548103
Central Index Key (CIK)
54381
Industry Groups
SIC 508 - Machinery, Equipment, And Supplies
Other Related CUSIPS
483548903
483548953
Share Statistics
Common Shares Outstanding (M)
27.82
Scoring Models
Piotroski F Score
6.00
Altman Z Score
N/A
Beneish M Score
N/A
Kaplan-Zingales KZ-Index
N/A
Cash Conversion Cycle
N/A
Per Share Metrics
Debt Per Share
0.68
Inventory Work In Progress Per Share
0.00
Property Plant And Equipment Net Per Share
6.52
Deferred Income Tax Liabilities Per Share
0.28
Inventory Raw Materials Per Share
0.65
Liabilities And Stock Equity Per Share
51.99
Cash And Equivalents Per Share
1.26
Accounts Payable Per Share
0.00
Liabilities Per Share
29.95
Additional Paid In Capital Per Share
6.47
Retained Earnings Per Share
20.65
Inventory Per Share
13.74
Long Term Debt Per Share
14.05
Current Portion Of Long Term Debt Per Share
0.68
Accounts Receivable Per Share
9.99
Goodwill Per Share
12.46
Cash Per Share
1.26
Property Plant And Equipment Gross Per Share
0.00
Liabilities Current Per Share
9.17
Inventory Finished Goods Per Share
0.95
Property Plant And Equipment Per Share
6.52
Assets Per Share
51.99
Assets Other Non Current Per Share
0.89
Treasury Stock Per Share
1.64
Liabilities Other Non Current Per Share
0.00
Preferred Stock Value Outstanding Per Share
0.00
Assets Non Current Per Share
0.00
Assets Other Current Per Share
1.09
Intangibles Per Share
4.28
Equity Per Share
22.04
Assets Current Per Share
26.11
Accumulated Depreciation And Depletion Per Share
8.74
Minority Interest Per Share
0.00
Related News Stories
Kaman (KAMN) Lags Q2 Earnings & Sales, Revises '17 View
2017-08-02 zacks
Kaman Corporation (KAMN - Free Report) reported disappointing results for second-quarter 2017. Adjusted earnings came in at 48 cents per share, roughly 2.04% below the Zacks Consensus Estimate of 49 cents. Also, the bottom line lagged the year-ago quarter's tally of 64 cents by 25%. The lower-than-expected results were due to poor segmental performance and weak margin profile in the quarter. Net sales declined 4.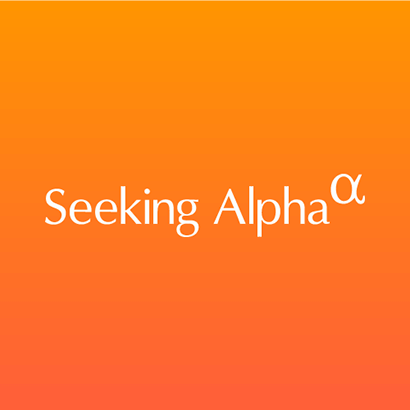 Kaman's (KAMN) CEO Neal Keating on Q2 2017 Results - Earnings Call Transcript
2017-08-01 seekingalpha
Good day, ladies and gentlemen and welcome to the Second Quarter 2017 Kaman Corporation Earnings Conference Call. At this time, all participants are in a listen-only mode. [Operator Instructions] As a reminder, today's conference is being recorded. I would now like to turn the call over to Mr. Jamie Coogan, Vice President, Investor Relations. Sir, you may begin.
CUSIP: 483548103