Stock Analysis, Dividends, Split History
ITCI / Intra-Cellular Therapies Inc. financial ratios include Market Cap, Enterprise Value, Book Value, Quick Ratio, Current Ratio, NCAV, EBITDA, Profit Margin, Operating Margin, Return on Invested Capital (ROIC), Return on Assets (ROA), Return on Equity (ROE), Piotroski F-Score, Altman Z-Score, Beneish M Score and Kaplan-Zingales KZ-Index.
Valuation Metrics
Price
21.08
Volume
589,600.00
Market Cap ($M)
1,160.38
Enterprise Value ($M)
1,090.62
Book Value ($M)
390.39
Book Value / Share
7.14
Price / Book
3.06
NCAV ($M)
387.97
NCAV / Share
7.09
Price / NCAV
3.08
Balance Sheet (mrq) ($M)
Assets
412.07
Liabilities
21.69
Quick Ratio
n/a
Current Ratio
21.63
Income Statement (mra) ($M)
Revenues
245,837.00
Operating Income
-102.84
Net Income
-97.77
Earnings Per Share Basic And Diluted
-2.12
Cash Flow Statement (mra) ($M)
Cash From Operations
-80.49
Cash from Investing
-92.72
Cash from Financing
-80.49
Identifiers and Descriptors
CUSIP
46116X101
Central Index Key (CIK)
1567514
Related CUSIPS
46116X951 46116X901
Split History
Stock splits are used by Intra-Cellular Therapies Inc. to keep share prices within reasonable numbers to encourage investment. If the share price of a security gets too high, a company can perform a stock split by issuing all shareholders an extra share, thereby halving the price of an individual share. If the share price gets too low, companies can do reverse splits. This is common when share prices drop below $1.00 and company's become in danger of being delisted. However, because of the cost, stock splits are not a normal business occurrence.
Related News Stories
Top Analyst Upgrades and Downgrades: Aetna, Analog Devices, Lowe's, Merck, Pfizer, Plug Power, Qualcomm, Target and More
2018-08-23 247wallst
Stocks were indicated to open lower on Thursday morning, though the S&P 500 hit an all-time high earlier in the week. Earnings season is all but over now and was quite strong, with more than 70% of the companies exceeding expectations. Despite the gains in the market, 2018 has been choppy, and investors have seen less reward in buying every dip than they had been used to in recent years. Many investors also are trying to decide how they want their investments positioned ahead of the midterm elections and given international trade concerns. (44-1)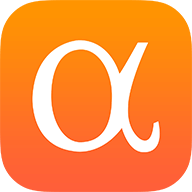 CUSIP: 46116X101
Last Price and Lot Size

as of ET
Recent Articles