Stock Analysis, Dividends, Split History
CVON / ConvergeOne Holdings, Inc. Class A financial ratios include Market Cap, Enterprise Value, Book Value, Quick Ratio, Current Ratio, NCAV, EBITDA, Profit Margin, Operating Margin, Return on Invested Capital (ROIC), Return on Assets (ROA), Return on Equity (ROE), Piotroski F-Score, Altman Z-Score, Beneish M Score and Kaplan-Zingales KZ-Index.
Valuation Metrics
Price
9.33
Volume
80,200.00
Market Cap ($M)
716.62
Enterprise Value ($M)
1,405.56
Book Value ($M)
-128.17
Book Value / Share
-1.68
Price / Book
-5.59
NCAV ($M)
479.67
NCAV / Share
6.28
Price / NCAV
1.49
Balance Sheet (mrq) ($M)
Assets
1,018.82
Liabilities
0.00
Quick Ratio
1.04
Current Ratio
1.10
Income Statement (mra) ($M)
Revenues
0.00
Operating Income
-0.68
Net Income
0.30
Earnings Per Share Basic And Diluted
-0.11
Cash Flow Statement (mra) ($M)
Cash From Operations
-0.52
Cash from Investing
-174.22
Cash from Financing
-174.22
Identifiers and Descriptors
Central Index Key (CIK)
1697152
Split History
Stock splits are used by ConvergeOne Holdings, Inc. Class A to keep share prices within reasonable numbers to encourage investment. If the share price of a security gets too high, a company can perform a stock split by issuing all shareholders an extra share, thereby halving the price of an individual share. If the share price gets too low, companies can do reverse splits. This is common when share prices drop below $1.00 and company's become in danger of being delisted. However, because of the cost, stock splits are not a normal business occurrence.
Related Articles
Related News Stories
IPO News This Week: Regional Airlines, 2 Banks Head New Offerings
2018-08-06 247wallst
Last week's initial public offering (IPO) action saw 5 scheduled listings make their entry into the public markets. The 5 IPOs raised a total of $1.38 billion in new capital. The month of July ended with 33 completed IPOs and August kicks off with 5 more seeking nearly $400 million in capital. (1-0)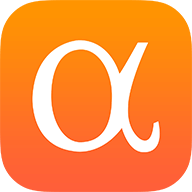 U.S. IPO Weekly Recap: Sonos Surges 40% In IPO Week With Real Estate And Smart Devices
2018-08-04 seekingalpha
Smart devices were a smart investment. Connected speaker company Sonos (NASDAQ:SONO) and camera maker Arlo Technologies (NYSE:ARLO) each had to price below the range, but then delivered returns of more than 30%. Cushman & Wakefield (NYSE:CWK), the nation's third-largest commercial real estate brokerage, raised more than both combined in its $765 million IPO, and traded up 9%. (57-2)
Last Price and Lot Size

as of ET
Recent Articles