BIOA / BioAmber Inc. financial ratios include Market Cap, Enterprise Value, Book Value, Quick Ratio, Current Ratio, NCAV, EBITDA, Profit Margin, Operating Margin, Return on Invested Capital (ROIC), Return on Assets (ROA), Return on Equity (ROE), Piotroski F-Score, Altman Z-Score, Beneish M Score and Kaplan-Zingales KZ-Index.
Valuation Metrics
Price
0.43
Volume
470,000.00
Market Cap ($M)
19.47
Enterprise Value ($M)
70.88
Book Value ($M)
48.49
Book Value / Share
1.69
Price / Book
0.18
NCAV ($M)
119.66
NCAV / Share
4.17
Price / NCAV
0.13
Income Statement (mra) ($M)
Revenue
8.27
EBITDA
-29.63
Net Income
-28.37
Balance Sheet (mrq) ($M)
Cash & Equivalents
10.23
Cash / Share
0.36
Assets
160.79
Liabilities
48.73
Quick Ratio
0.67
Current Ratio
0.77
Management Effectiveness (mra)
Return on Invested Capital (ROIC)
-0.21
Return on Assets (ROA)
-0.17
Return on Equity (ROE)
-0.59
Identifiers and Descriptors
CUSIP
09072Q106
Central Index Key (CIK)
1534287
Industry Groups
SIC 286 - Industrial Organic Chemicals
Other Related CUSIPS
09072Q906
Share Statistics
Common Shares Outstanding (M)
52.11
Scoring Models
Piotroski F Score
3.00
Altman Z Score
N/A
Beneish M Score
N/A
Kaplan-Zingales KZ-Index
N/A
Cash Conversion Cycle
N/A
Per Share Metrics
Accounts Payable Per Share
0.17
Assets Per Share
5.61
Accumulated Depreciation And Depletion Per Share
0.34
Cash Per Share
0.36
Inventory Work In Progress Per Share
0.00
Equity Per Share
3.73
Property Plant And Equipment Per Share
4.46
Property Plant And Equipment Gross Per Share
4.80
Treasury Stock Per Share
0.00
Additional Paid In Capital Per Share
12.25
Goodwill Per Share
0.02
Liabilities Per Share
1.70
Current Portion Of Long Term Debt Per Share
0.41
Assets Current Per Share
0.89
Intangibles Per Share
0.21
Assets Other Non Current Per Share
0.00
Accounts Receivable Per Share
0.09
Long Term Debt Per Share
0.89
Liabilities Other Non Current Per Share
0.01
Property Plant And Equipment Net Per Share
4.46
Cash And Equivalents Per Share
0.36
Minority Interest Per Share
0.00
Deferred Income Tax Liabilities Per Share
0.00
Liabilities And Stock Equity Per Share
5.43
Liabilities Current Per Share
0.66
Inventory Raw Materials Per Share
0.00
Assets Other Current Per Share
0.00
Inventory Finished Goods Per Share
0.00
Debt Per Share
1.64
Preferred Stock Value Outstanding Per Share
0.00
Assets Non Current Per Share
0.00
Inventory Per Share
0.22
Retained Earnings Per Share
-8.19
Stock Research Report
BioAmber is an industrial biotechnology company producing renewable chemicals. The company's proprietary technology platform combines industrial biotechnology and chemical catalysis to convert biobased feedstocks into renewable chemicals that are cost-competitive replacements for petroleum-derived chemicals and are used in a wide variety of everyday products including plastics, resins, paints, food additives and personal care products. The company currently sell its first product, bio-succinic acid, to customers in a variety of chemical markets. The company produce bio-succinic acid at its facility in Sarnia, Ontario.
Succinic acid can be used to manufacture a wide variety of products used every day, including plastics, food additives and personal care products, and can also be used as a building block for a number of derivative chemicals. The company believe that its low-cost production capability and its development of bio-succinic derived products including 1,4 BDO and THF, which...
Related News Stories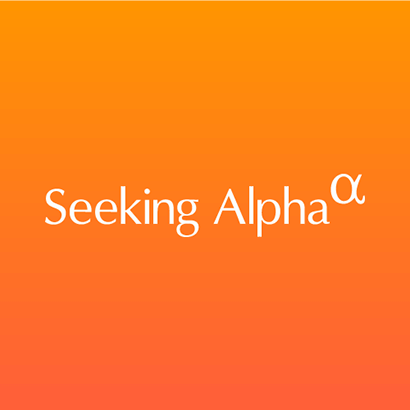 BioAmber's (BIOA) CEO Rick Eno on Q3 2017 Results - Earnings Call Transcript
2017-11-08 seekingalpha
Good day, ladies and gentlemen, and welcome to BioAmber Inc's Third Quarter 2017 Results Conference Call. My name is Leonie, and I'll be your conference operator today. At this time all participants are in a listed only mode. Later we will conduct a question-and-answer session. As a reminder, this conference is being recorded for replay purposes. (233-3)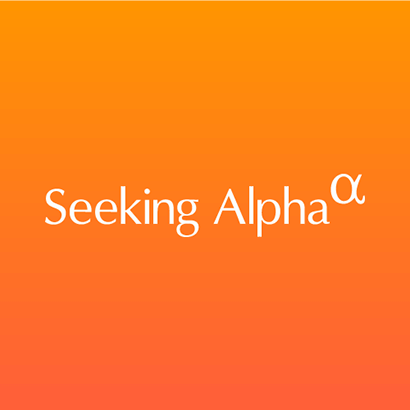 BioAmber's (BIOA) Management on Q2 2017 Results - Earnings Call Transcript
2017-08-06 seekingalpha
Good day, ladies and gentlemen, and welcome to BioAmber Inc.'s Second Quarter 2017 Results Conference Call. My name is Chris, and I'll be your conference operator today. At this time all participants are in a listed only mode. [Operator Instructions] As a reminder, this conference is being recorded for replay purposes. (0-5)
CUSIP: 09072Q106