Stock Financial Ratios, Dividends, Split History
BIOA / BioAmber Inc. financial ratios include Market Cap, Enterprise Value, Book Value, Quick Ratio, Current Ratio, NCAV, EBITDA, Profit Margin, Operating Margin, Return on Invested Capital (ROIC), Return on Assets (ROA), Return on Equity (ROE), Piotroski F-Score, Altman Z-Score, Beneish M Score and Kaplan-Zingales KZ-Index.
Valuation Metrics
Price
0.16
Volume
1,409,200.00
Market Cap ($M)
20.71
Enterprise Value ($M)
67.73
Book Value ($M)
21.85
Book Value / Share
0.17
Price / Book
0.95
NCAV ($M)
-32.41
NCAV / Share
-0.25
Price / NCAV
-0.64
Balance Sheet (mrq) ($M)
Assets
69.51
Liabilities
47.66
Quick Ratio
0.92
Current Ratio
1.35
Identifiers and Descriptors
CUSIP
09072Q106
Central Index Key (CIK)
1534287
Related CUSIPS
09072Q906
Split History
Stock splits are used by BioAmber Inc. to keep share prices within reasonable numbers to encourage investment. If the share price of a security gets too high, a company can perform a stock split by issuing all shareholders an extra share, thereby halving the price of an individual share. If the share price gets too low, companies can do reverse splits. This is common when share prices drop below $1.00 and company's become in danger of being delisted. However, because of the cost, stock splits are not a normal business occurrence.
BIOA : BioAmber Stock Analysis and Research Report
2017-11-07 - Asif
BioAmber is an industrial biotechnology company producing renewable chemicals. The company's proprietary technology platform combines industrial biotechnology and chemical catalysis to convert biobased feedstocks into renewable chemicals that are cost-competitive replacements for petroleum-derived chemicals and are used in a wide variety of everyday products including plastics, resins, paints, food additives and personal care products. The company currently sell its first product, bio-succinic acid, to customers in a variety of chemical markets. The company produce bio-succinic acid at its facility in Sarnia, Ontario. Succinic acid can be used to manufacture a wide variety of products used every day, including plastics, food additives and personal care products, and can also be used as a building block for a number of derivative chemicals. The company believe that its low-cost production capability and its development of bio-succinic derived products including 1,4 BDO and THF, which...
Related Articles
Related News Stories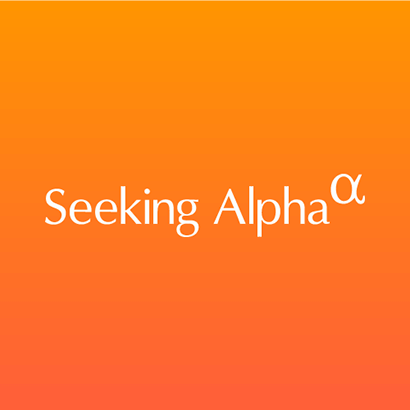 BioAmber's (BIOA) CEO Rick Eno on Q4 2017 Results - Earnings Call Transcript
2018-03-28 seekingalpha
Good day, ladies and gentlemen, and welcome to BioAmber Inc's Fourth Quarter 2017 Results Conference Call. My name is Joana, and I will be your operator for today. At this time, all participants are in a listen-only mode. Later we will conduct a question-and-answer session. As a reminder, this conference is being recorded for replay purposes. (218-5)
Top Stories of Q1 From Wall Street
2018-03-28 zacks
After a blockbuster start to 2018, Wall Street has been caught in a vicious circle of trading over the past two months as volatility and uncertainty have taken the center stage. While a combination of factors like solid earnings, upbeat economic data and new tax legislation have fueled the rally, inflation fears, protectionist and anti-trade Trump policies, Washington turmoil and faster-than-expected rates hike continue to weigh on stock returns. (308-0)
CUSIP: 09072Q106
Last Price and Lot Size

as of ET
Recent Articles