Company Overview and News
Want to see your articles here? Click to install the Fintel share button.
0
Homebuilder ETFs in Focus on Solid New Home Sales Data
2018-06-26 zacks
The housing market has perked up with the start of summer thanks to soaring demand for homes. This is especially true as new home sales jumped to the highest level in May since November 2017. Sales of new homes in the United States rose 6.7% to a seasonally adjusted annual rate of 689,000 in May. The robust growth was driven by an inventory crunch for previously owned houses. The median sales price in May was 3.
XHB ITB

0
Housing Starts Scale 11-Year High: ETFs in Focus
2018-06-20 zacks
Though homebuilders are struggling with higher lumber prices as well as labor and land shortages, an upbeat housing starts report was a silver lining in the space. U.S. housing starts climbed 5% in May to a seasonally adjusted annual rate of 1.35 million homes, representing the highest level since July 2007. The uptick in construction activity was driven by acceleration in both single-family and multi-family home construction that rose 3.
XHB ITB

32
19
2
3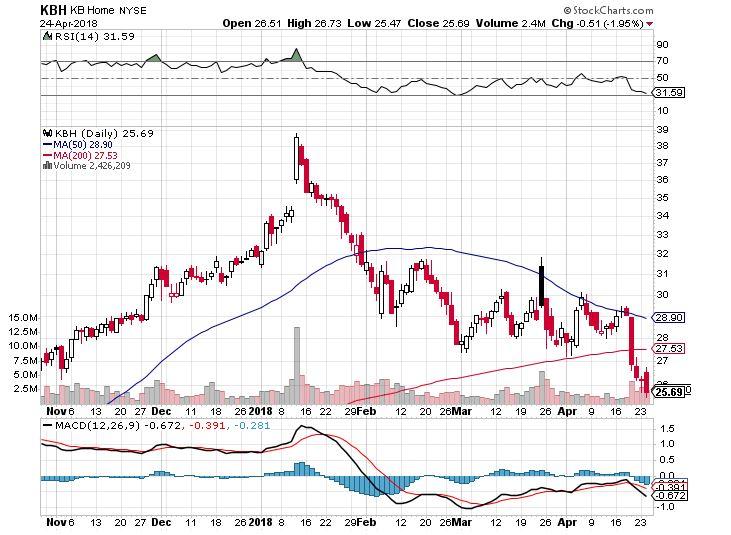 6
22
Bet on These Sector ETFs & Stocks for Q1 Earnings
2018-04-09 zacks
The Q1 earnings season has kicked off with a few major banks set to report this week. Earnings for the S&P 500 index are expected to grow 16% from the same period last year on 7.4% higher revenues. Earnings growth is much higher than the Q4 growth of 13.5% and represents the highest quarterly earnings growth in seven years (read: 5 Ultra-Cheap Growth ETFs for a Large-Cap Play This Spring). Additionally, the revision trend has been impressive with earnings estimates moving up from 10.
LPX LPCCW TKR VIS CC ITB

Related Articles
Silicon Investor Message Boards
This table lists all message boards related to ITB / iShares U.S. Home Construction ETF on message board site Silicon Investor.
CUSIP: 464288752
Last Price and Lot Size

as of ET
Recent Articles