Company Overview and News
Stop missing out on important events!
Fintel provides real time notifications of important company events such as major investments (13D/G filings), insider trades (SEC form 4), and important SEC filings. Sign up and create your company alerts for free.
Headline News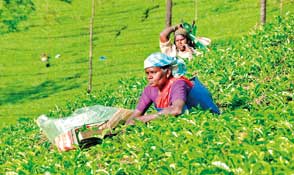 Lankan tea exports dip 3.26 % in April
2016-05-27 dailymirror.lk
by Shabiya Ali Ahlam Tea quantities exported in April showed a year-on-year (yoy) dip of 3.26 percent, resulting the cumulative exports for the first six months of the year to improve by a mere 0.51 percent compared to the corresponding period in 2015.The total quantity of tea exported for the month of April 2016, including re-exports with imported tea, amounted to 22.18 Mn/kg, showing a decrease of 0.