Company Overview and News
Stop missing out on important events!
Fintel provides real time notifications of important company events such as major investments (13D/G filings), insider trades (SEC form 4), and important SEC filings. Sign up and create your company alerts for free.
Headline News
UPDATE 2-China anti-graft body probing chief insurance regulator
2017-04-09 reuters
BEIJING The head of China's insurance regulator is being investigated for suspected disciplinary violations, the country's top anti-graft body said on Sunday, bringing the most senior financial regulator to date into the government's fight against corruption.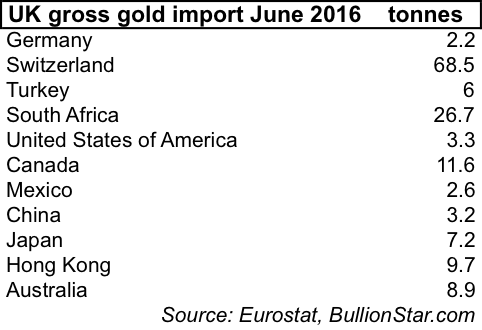 The Gold Price And Global Flows. The U.K. Net Imported 152 Tonnes In June
2016-08-17 seekingalpha
On a firmly rising gold price, the UK is one of the largest net importers of gold in 2016. The gold price went up 25% from $1,061.5 per troy ounce on January 1 to $1,325.8 on June 31. Over this period, the UK net imported 583 tonnes and GLD inventory mushroomed by 308 tonnes.