Company Overview and News
Stop missing out on important events!
Fintel provides real time notifications of important company events such as major investments (13D/G filings), insider trades (SEC form 4), and important SEC filings. Sign up and create your company alerts for free.
Headline News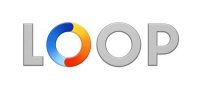 Nautilus Takes Delivery of Seafloor Production Tools
2016-02-01 marketwired
TORONTO, ONTARIO--(Marketwired - Feb. 1, 2016) - Nautilus Minerals Inc. (TSX:NUS)(OTCQX:NUSMF)(OTC:NUSMF Nasdaq Intl Designation) (the "Company" or "Nautilus") announces that the Solwara 1 Joint Venture (comprising Nautilus 85% and Eda Kopa (Solwara) Limited 15%) has taken delivery of the three Seafloor Production Tools ("SPTs") from Soil Machine Dynamics Limited's ("SMD")...