Company Overview and News
Stop missing out on important events!
Fintel provides real time notifications of important company events such as major investments (13D/G filings), insider trades (SEC form 4), and important SEC filings. Sign up and create your company alerts for free.
Headline News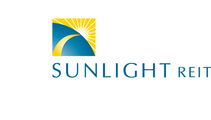 Sunlight Real Estate Investment Trust ("Sunlight REIT") to acquire Fung Shun Commercial Building for HK$658 million
2017-09-26 marketwired
HONG KONG, CHINA--(Marketwired - Sep 26, 2017) - Henderson Sunlight Asset Management Limited (the "Manager") is pleased to announce on 26 September 2017, a wholly-owned subsidiary of Sunlight REIT (HKSE: 435) entered into a sale and purchase agreement with an independent third party to purchase Fung Shun Commercial Building for a consideration of HK$658 million, representing a slight discount to the independently appraised value of HK$660 million.