Company Overview and News
Headline News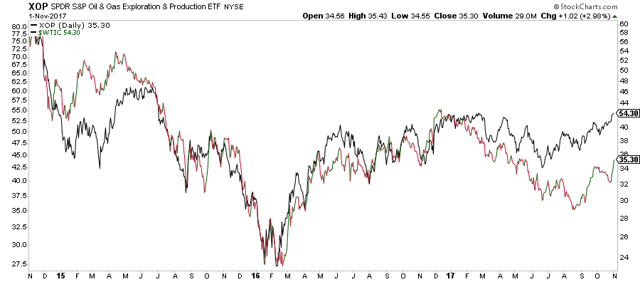 Energy Stocks Are Breaking Out
2017-11-02 seekingalpha
Relative performance is also breaking out putting momentum on the side of energy equities for the first-time in 2017. (4-0)
Research Initiated on Energy Stocks, Canadian Natural Resources, Bellatrix Exploration, Gear Energy, and MEG Energy
2017-10-05 accesswire
LONDON, UK / ACCESSWIRE / October 5, 2017 / Pro-Trader Daily has lined up these stocks for our daily research reports coverage. Before the markets open, Pro-TD makes a brief technical snapshot of select stocks with the Oil & Gas - E&P industry and that trades on the Toronto Exchanges. This Morning, our team has regrouped these stocks for study: Canadian Natural Resources, Bellatrix Exploration, Gear Energy, and MEG Energy. (32-1)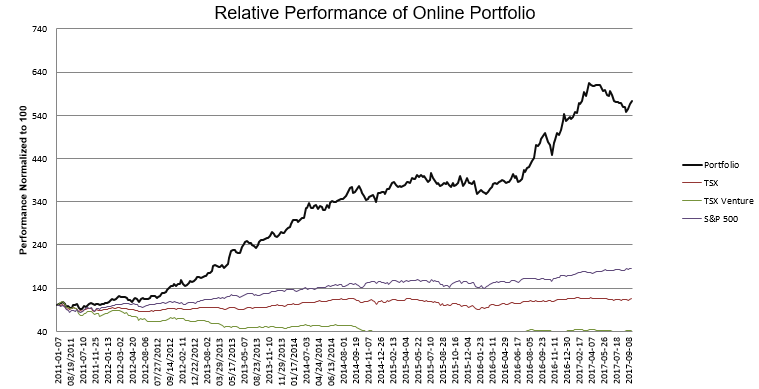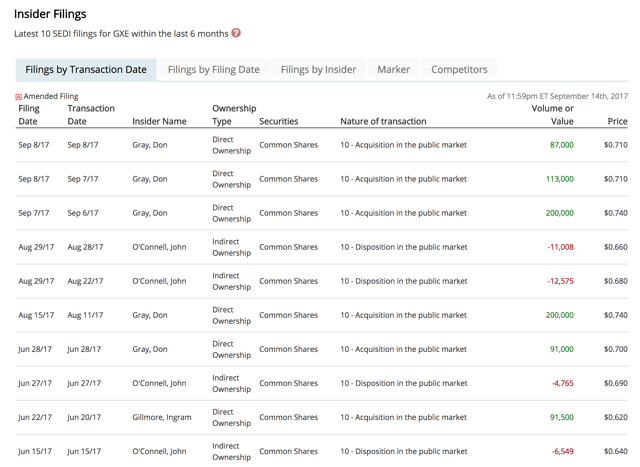 Rig Count Stalls, And Big Insider Buying In Our Favorite Energy Name
2017-09-16 seekingalpha
It's obvious by now that WTI below $50 does not support the level of growth some had previously expected. Although the recent price decrease doesn't change 2017 production forecast much (producer guidance), the impact to 2018 production growth could prove to be meaningful if WTI stagnates below $50, which we think is unlikely going into year-end.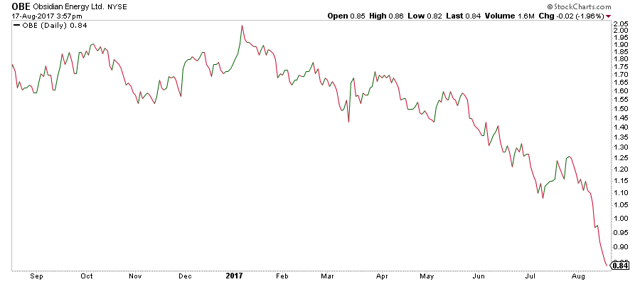 Energy Stocks Conundrum: What's It Going To Take?
2017-08-17 seekingalpha
Investors should continue to focus on energy companies that 1) grow within cash flow, 2) are actively deleveraging, 3) have no dilutive deals, and 4) have shareholder-aligned incentives packages.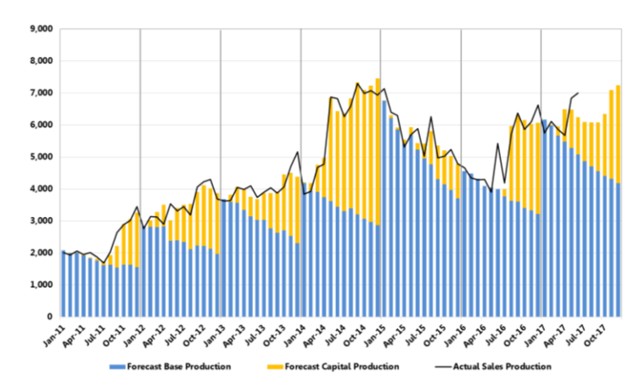 Gear Energy Ltd. Announces Second Quarter 2017 Operating Results
2017-08-09 marketwired
CALGARY, ALBERTA--(Marketwired - Aug. 9, 2017) - Gear Energy Ltd. ("Gear" or the "Company") (TSX:GXE) is pleased to provide the following second quarter operating update to shareholders. Gear's Interim Financial Statements and related Management's Discussion and Analysis ("MD&A") for the period ended June 30, 2017 are available for review on Gear's website at www.gearenergy.com and on www.sedar.com.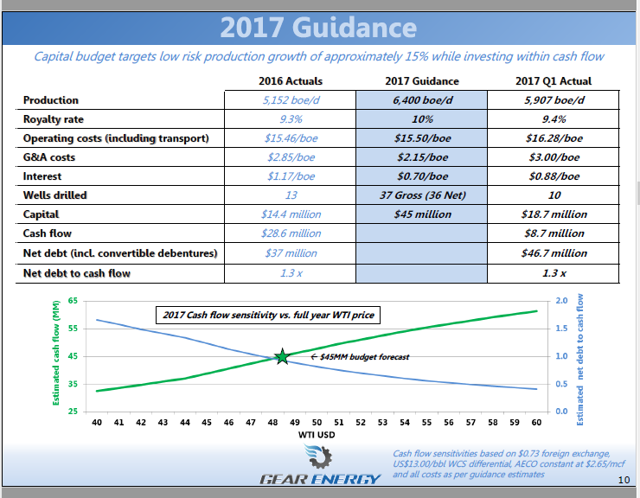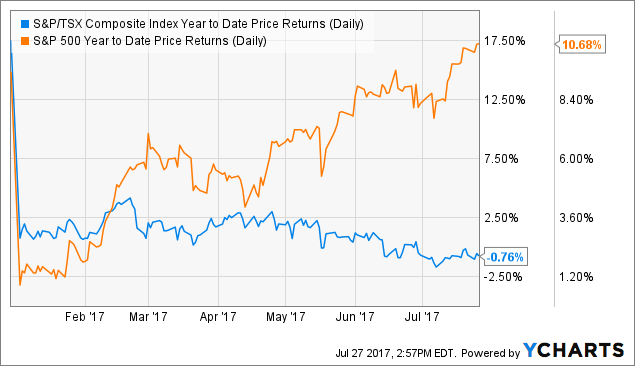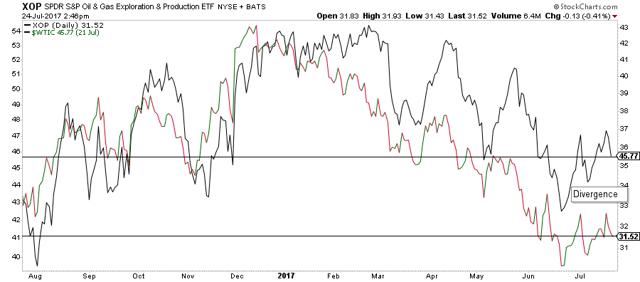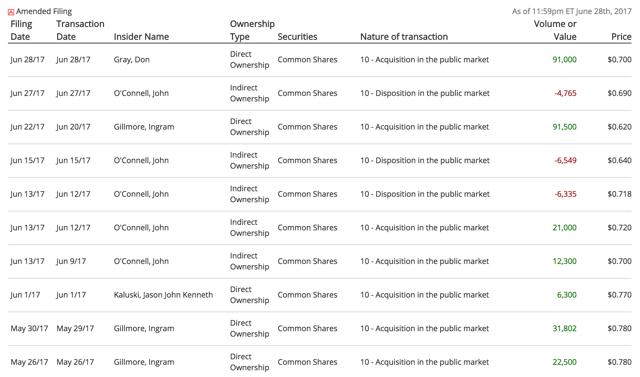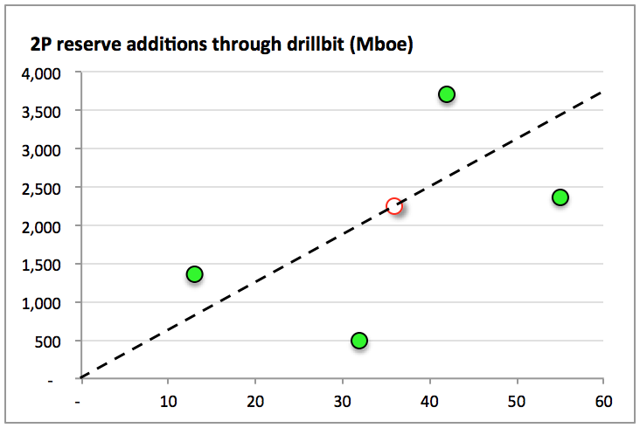 2017-06-26 seekingalpha
Gear Energy owns 26 MMboe of 2P reserves as of end-2016. The stock has been shunned partly for its low reserve life index.
Daily Coverage on Energy Stocks: Canadian Natural Resources, Bellatrix Exploration, Gear Energy, and MEG Energy
2017-06-20 accesswire
LONDON, UK / ACCESSWIRE / June 20, 2017 / Pro-Trader Daily has lined up these stocks for our daily research reports coverage. Before the markets open, Pro-TD makes a brief technical snapshot of select stocks with the Oil & Gas - E&P industry and that trades on the Toronto Exchanges. This Morning, our team have regrouped these stocks for study: Canadian Natural Resources, Bellatrix Exploration, Gear Energy, and MEG Energy.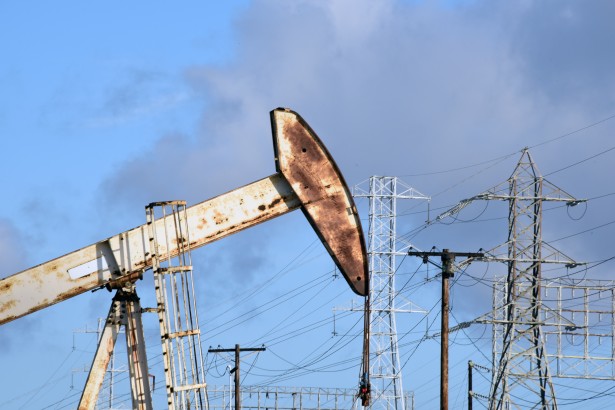 Energy Week: What's Next For The Sector?
2017-06-17 seekingalpha
We conclude our Energy Week by asking our Marketplace panelists for the bottom line about oil, natural gas, and their favorite energy idea.