Join this Featured Workgroup!
Elite Investors
This group is for elite investors and traders that are dedicated to participating in an active community that wants to learn from each other, share their research, and work together to do deep analysis of securities. The moderator of this group taught securities analysis at UCLA and is dedicated to helping other investors improve their abilities.
In this private group, membership is restricted and regular contributions are required. Any member not contributing on a regular basis will be removed to make room for a new member.
In your application messsage, please share your background and what you can contribute to the group.
Company Overview and News
Want to see your articles here? Click to install the Fintel share button.
34
[Press] Elk Petroleum Roadmap to 100 mmbbls and Beyond
2018-06-15 oilvoice
Elk Petroleum Limited (ASX Code: ELK) ("Elk" or the "Company") provides an update on Aneth Oil Field operations and development activities, the Company's financing activities and the progress of the Grieve CO2 EOR Project field start-up.
DNR ELK EKPTF

38
[Press] Elk Petroleum: Grieve CO2 EOR Project Oil Production Commences
2018-04-18 oilvoice
We very pleased to announce the start of oil production from the Grieve CO2 EOR Project. The construction and commissioning of the Grieve CO2 EOR Production Facilities was completed by our joint venture partner, Denbury Resources Inc. within scope and budget under a fixed price turnkey construction contract and production has commenced within project start-up deadlines. The Grieve CO2 EOR Project is owned by Elk with a 49% non-operated working interest and Denbury Resources with a 51% operated working interest.
ENBBF ENB DNR DIREN PWOPY EBBNF ENB ELK EKPTF

34
2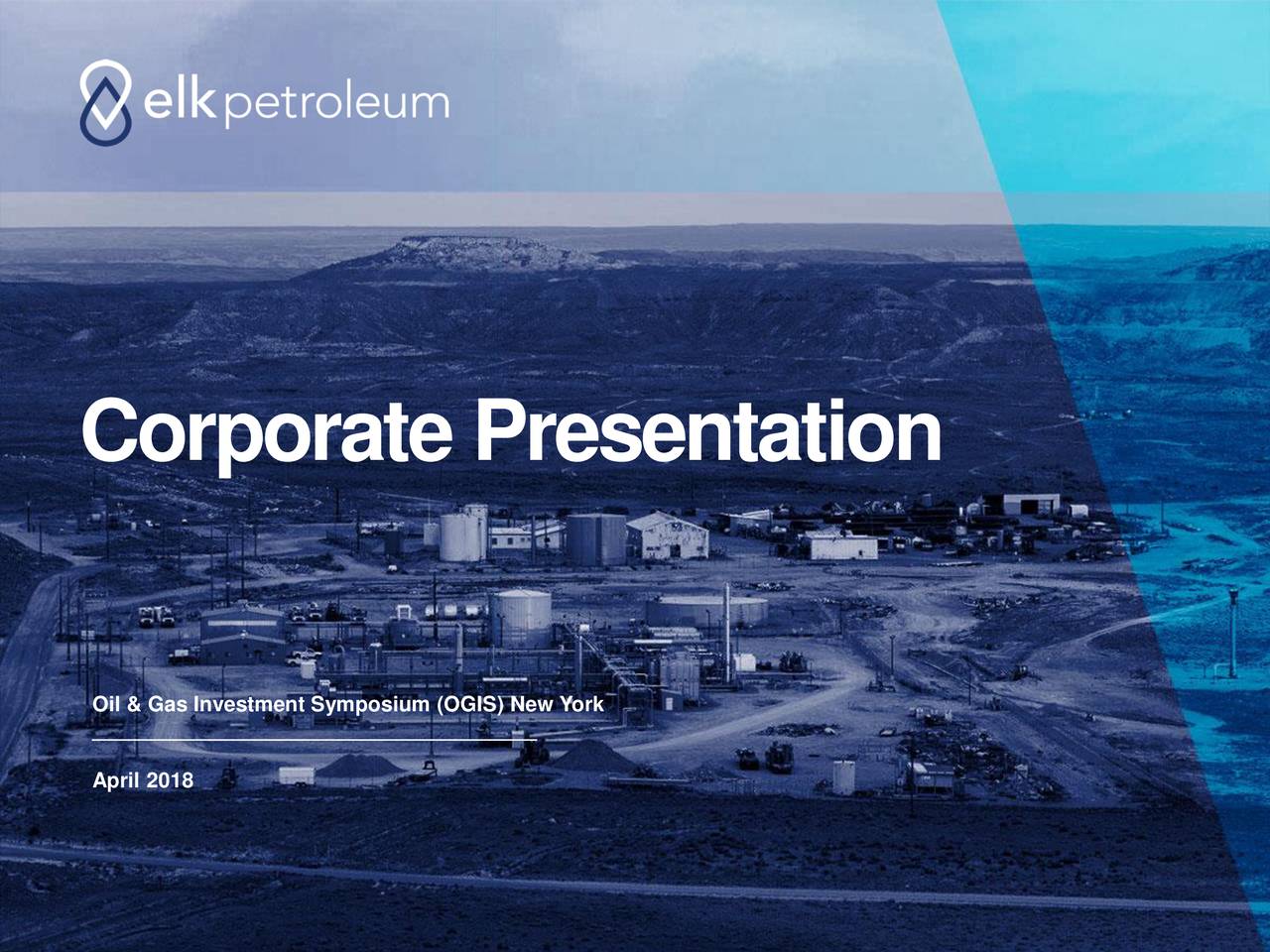 Related Articles
Silicon Investor Message Boards
This table lists all message boards related to ASX:ELK / ELK PETROLEUM LIMITED on message board site Silicon Investor.