Company Overview and News
Want to see your articles here? Click to install the Fintel share button.
0
0
15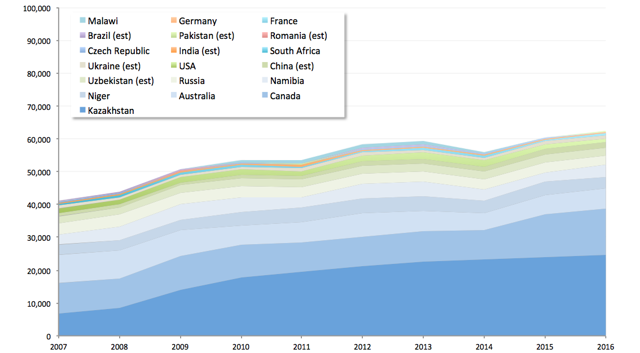 0
2
0
Boss raises $8m
2018-03-26 businessnews.com.au
Boss Resources has raised $8 million through a share placement and will use the proceeds to advance a definitive feasibility study at the company's Honeymoon uranium project in South Australia.
BOE

2
2
0
Public fallout
2018-03-14 australianmining.com.au
Australia has always been famously shy of nuclear power and construction of plants is prohibited to this day.
BOE

Related Articles
Silicon Investor Message Boards
This table lists all message boards related to ASX:BOE / BOSS RESOURCES LIMITED on message board site Silicon Investor.