Stock Insider Trading (from SEC Form 4)
Natural Gas Services Group, Inc. insider trades are listed in the following table, followed by a table containing the full transaction history. Insiders are officers, directors, or significant investors in a company. In general, it is generally illegal for insiders to make trades in their companies based on specific, non-public information. This does not mean it is illegal for them to make any trades in their own companies. However, they must report all trades to the SEC via a Form 4.
NGS / Natural Gas Services Group, Inc. insiders include Taylor Stephen Charles, BRADSHAW DAVID L, and CHISHOLM JOHN, Hazlett James R, Lawrence G Larry, HUGHES WILLIAM F JR CURTIS CHARLES G, .
Insider Roster
Transaction History
Click the link icon to see the full transaction history. Transactions reported as part of a 10b-5 automatic trading plan will have an X in the column marked 10b-5.
Tran
Date
Form
Insider
Code
10b-5
Direct
Share
Price
Shares
Changed
Remaining
Shares
Post Value
2018-06-30
4
HUGHES WILLIAM F JR By Rabbi Trust
M
I
899
145,967
2018-06-01
4
HUGHES WILLIAM F JR By the William & Cheryl Hughes Trust
G
I
-4,300
145,068
2018-04-06
4
Hazlett James R
F
D
24.5
-2,735
63,034
2018-04-06
4
Lawrence G Larry
F
D
24.5
-2,711
57,150
2018-03-31
4
HUGHES WILLIAM F JR By Rabbi Trust
M
I
898
149,368
2018-03-28
4
CHISHOLM JOHN
S
D
23.2
-4,511
10,964
254,365
2018-03-27
4
CHISHOLM JOHN
S
D
24.07
-9,569
15,475
372,483
2018-03-26
4
CHISHOLM JOHN
S
D
24.13
-4,110
25,044
604,312
2018-03-23
4
CHISHOLM JOHN
S
D
24.35
-2,750
29,154
709,900
2018-03-23
4
Lawrence G Larry
F
D
23.9
-617
54,861
2018-03-23
4
Lawrence G Larry By Rabbi Trust
M
I
5,000
5,000
2018-03-23
4
Hazlett James R
F
D
23.9
-513
60,769
2018-03-23
4
Hazlett James R By Rabbi Trust
M
I
5,000
5,000
2018-03-15
4
HUGHES WILLIAM F JR
A
D
24.55
407
148,470
2018-03-15
4
CURTIS CHARLES G
A
D
24.55
4,072
80,085
2018-03-15
4
CHISHOLM JOHN
A
D
24.55
4,072
31,904
2018-03-15
4
Taylor Stephen Charles
A
D
24.55
56,749
337,801
2018-03-15
4
Lawrence G Larry
A
D
24.55
16,000
55,478
2018-03-15
4
Hazlett James R
A
D
24.55
16,000
61,282
2018-03-15
4
BRADSHAW DAVID L
A
D
24.55
4,072
19,572
2018-03-13
4
BRADSHAW DAVID L
S
D
27.35
-1,853
15,500
423,925
2018-03-13
4
BRADSHAW DAVID L
S
D
27.11
-647
17,353
470,440
2018-02-14
4
Taylor Stephen Charles
F
D
26.3
-1,278
259,913
2018-02-14
4
Taylor Stephen Charles By Rabbi Trust
M
I
21,139
21,139
2018-01-25
4
Hazlett James R
S
D
28.9
-102
45,282
1,308,650
2018-01-25
4
Hazlett James R
M
D
17.51
102
45,384
2018-01-24
4
Hazlett James R
S
D
28.9
-200
44,430
1,284,027
2018-01-24
4
Hazlett James R
M
D
17.51
200
44,630
2018-01-23
4
Hazlett James R
S
D
29
-513
44,430
1,288,470
2018-01-23
4
Hazlett James R
S
D
28.95
-979
44,943
1,301,100
2018-01-23
4
Hazlett James R
M
D
17.51
979
45,922
2018-01-22
4
Hazlett James R
S
D
28.9
-198
44,943
1,298,853
2018-01-22
4
Hazlett James R
M
D
17.51
198
45,141
2018-01-17
4
Hazlett James R
S
D
28.96
-2,005
44,943
1,301,549
2018-01-17
4
Hazlett James R
S
D
29.01
-1,688
46,948
1,361,961
2018-01-17
4
Hazlett James R
M
D
17.51
2,005
48,636
2018-01-16
4
Hazlett James R
S
D
29.02
-1,201
46,631
1,353,232
2018-01-16
4
Hazlett James R
S
D
28.95
-1,239
47,832
1,384,736
2018-01-16
4
Hazlett James R
M
D
17.51
1,239
49,071
2018-01-12
4
Hazlett James R
S
D
28.92
-277
47,832
1,383,301
2018-01-12
4
Hazlett James R
M
D
17.51
277
48,109
2018-01-06
4
Taylor Stephen Charles
F
D
27.4
-15,897
261,191
2017-12-27
4
CHISHOLM JOHN
S
D
26.05
-1,400
27,832
725,024
2017-12-27
4
CHISHOLM JOHN
A
D
20.48
2,500
29,232
2017-12-27
4
CHISHOLM JOHN
S
D
26.05
-2,500
26,732
696,369
2017-12-27
4
CHISHOLM JOHN
A
D
19.61
2,500
29,232
2017-12-21
4
CURTIS CHARLES G
A
D
20.48
2,500
76,013
2017-12-19
4
Taylor Stephen Charles
S
D
25.17
-16,212
277,088
6,974,305
2017-12-19
4
Taylor Stephen Charles
A
D
20.06
16,212
293,300
2017-12-19
4
Lawrence G Larry
S
D
25.23
-6,000
39,478
996,030
P

Open market or private purchase of non-derivative or derivative security

S

Open market or private sale of non-derivative or derivative security

A

Grant, award, or other acquisition of securities from the company (such as an option)

C

Conversion of derivative

D

Sale or transfer of securities back to the company

F

Payment of exercise price or tax liability using portion of securities received from the company

G

Gift of securities by or to the insider

K

Equity swaps and similar hedging transactions

M

Exercise or conversion of derivative security received from the company (such as an option)

V

A transaction voluntarily reported on Form 4

J

Other (accompanied by a footnote describing the transaction)
Related Articles
Related News Stories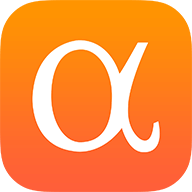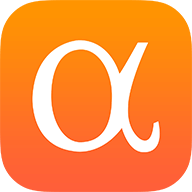 Last Price and Lot Size

as of ET
Recent Articles