Stock Insider Trading (from SEC Form 4)
Guaranty Bancorp, Inc. insider trades are listed in the following table, followed by a table containing the full transaction history. Insiders are officers, directors, or significant investors in a company. In general, it is generally illegal for insiders to make trades in their companies based on specific, non-public information. This does not mean it is illegal for them to make any trades in their own companies. However, they must report all trades to the SEC via a Form 4.
GUAA / Guaranty Bancorp, Inc. insiders include BATCHELDER DAVID H, Miltimore Joseph E., and Noesen Michael J, Treece Christopher G, Joyce Stephen D, Pizzichini Anthony L., Erickson Christopher E, Finger Keith R., BRENNAN SUZANNE R, RELATIONAL INVESTORS LLC, Dickelman Keith, CORDES EDWARD B, Hobbs Michael B, O'Brien Patrick Dan, Apt Justin WYCOFF W KIRK, WHITWORTH RALPH V, YATES ALBERT C, Goss Cathy P, TAYLOR PAUL W, MCCONAHEY STEPHEN G, DiPetro Michael J, EGGEMEYER JOHN M III, KLAPPER GAIL H, .
Insider Roster
Insider
Dir
Off
10%
Shares Owned
MCCONAHEY STEPHEN G Director

X
17,878
KLAPPER GAIL H Director

X
25,716
WYCOFF W KIRK Director

X
1,397,066
EGGEMEYER JOHN M III Director

X
1,588,093
Finger Keith R. Director

X
75,241
BRENNAN SUZANNE R Director

X
3,196
CORDES EDWARD B Director

X
42,995
Joyce Stephen D Director

X
64,010
O'Brien Patrick Dan EVP, Regional Pres., SBA Mgr.

X
27,052
Apt Justin Managing Principal

X
10,718
Erickson Christopher E EVP, Real Estate Banking

X
19,606
DiPetro Michael J EVP, Retail Banking Manager

X
3,419
Dickelman Keith EVP, Business Banking

X
25,512
TAYLOR PAUL W President & CEO, Director

X
X
98,603
Pizzichini Anthony L. EVP, Regional President

X
25,581
Miltimore Joseph E. EVP, Middle Market

X
16,092
Noesen Michael J EVP, Credit Administration

X
44,219
Treece Christopher G EVP, CFO & Secretary

X
40,002
Hobbs Michael B President, Guaranty Bank

X
42,950
Goss Cathy P EVP & CCO

X
69,384
YATES ALBERT C Director

X
32,291
WHITWORTH RALPH V 10% Owner
BATCHELDER DAVID H 10% Owner
RELATIONAL INVESTORS LLC 10% Owner

X
Transaction History
Click the link icon to see the full transaction history. Transactions reported as part of a 10b-5 automatic trading plan will have an X in the column marked 10b-5.
Tran
Date
Form
Insider
Code
10b-5
Direct
Share
Price
Shares
Changed
Remaining
Shares
Post Value
2018-05-07
4
Joyce Stephen D
A
D
1,022
64,010
2018-05-07
4
CORDES EDWARD B
A
D
1,476
42,995
2018-05-07
4
BRENNAN SUZANNE R
A
D
1,022
3,196
2018-05-07
4
Finger Keith R.
A
D
1
75,241
2018-05-07
4
EGGEMEYER JOHN M III By Castle Creek Advisors IV LP
A
I
1,022
1,588,093
2018-05-07
4
WYCOFF W KIRK By Patriot Financial Manager, LP
A
I
1,022
1,397,066
2018-05-07
4
KLAPPER GAIL H
A
D
1,022
25,716
2018-05-07
4
MCCONAHEY STEPHEN G
A
D
1,022
17,878
2018-05-01
4
Apt Justin
G
D
-36
10,718
2018-04-30
4
O'Brien Patrick Dan
S
D
28.65
-696
27,052
775,040
2018-04-27
4
O'Brien Patrick Dan
S
D
29
-820
27,748
804,692
2018-04-24
4
Erickson Christopher E
S
D
29.238
-680
19,606
573,240
2018-04-23
4
Dickelman Keith
S
D
29.40
-2,000
25,512
750,053
2018-04-23
4
DiPetro Michael J
S
D
29.40
-689
3,419
100,519
2018-04-13
4
TAYLOR PAUL W
A
D
1,640
98,603
2018-03-28
4
Erickson Christopher E
F
D
28.35
-320
20,286
2018-03-28
4
Noesen Michael J
F
D
28.35
-480
44,219
2018-03-28
4
DiPetro Michael J
F
D
28.35
-311
4,108
2018-03-28
4
Miltimore Joseph E.
F
D
28.35
-320
16,092
2018-03-28
4
O'Brien Patrick Dan
F
D
28.35
-480
28,568
2018-03-28
4
Pizzichini Anthony L.
F
D
28.35
-630
25,581
2018-03-16
4
O'Brien Patrick Dan
S
D
29.40
-696
29,048
854,011
2018-03-15
4
O'Brien Patrick Dan
S
D
29.30
-820
29,744
871,499
2018-03-13
4
Miltimore Joseph E.
S
D
29.26
-2,200
16,412
480,215
2018-03-08
4
Erickson Christopher E
S
D
28.9931
-2,589
20,606
597,432
2018-03-08
4
Noesen Michael J
S
D
28.8967
-7,500
24,699
713,720
2018-03-02
4
Joyce Stephen D
P
D
27.4565
96
62,988
1,729,441
2018-02-22
4
DiPetro Michael J
S
D
28.2959
-2,162
4,419
125,040
2018-02-12
4
O'Brien Patrick Dan
A
D
1,439
30,564
2018-02-12
4
O'Brien Patrick Dan
M
D
2,086
29,125
2018-02-12
4
O'Brien Patrick Dan
F
D
27.80
-688
27,039
2018-02-07
4
O'Brien Patrick Dan
F
D
27.75
-173
27,727
2018-02-05
4
O'Brien Patrick Dan
F
D
27.25
-519
27,900
2018-02-12
4
Apt Justin
A
D
1,799
10,754
2018-02-12
4
Apt Justin
F
D
27.80
-733
8,955
2018-02-12
4
Apt Justin
M
D
1,738
9,688
2018-02-07
4
Apt Justin
F
D
27.75
-318
7,950
2018-02-05
4
Apt Justin
F
D
27.25
-791
8,268
2018-02-12
4
Miltimore Joseph E.
A
D
1,349
18,612
2018-02-12
4
Miltimore Joseph E.
M
D
1,912
17,263
2018-02-12
4
Miltimore Joseph E.
F
D
27.80
-652
15,351
2018-02-07
4
Miltimore Joseph E.
F
D
27.75
-173
16,003
2018-02-05
4
Miltimore Joseph E.
F
D
27.25
-594
16,176
2018-02-12
4
Dickelman Keith
A
D
899
27,512
2018-02-12
4
Erickson Christopher E
A
D
1,529
23,195
2018-02-12
4
Erickson Christopher E
M
D
2,086
21,666
2018-02-12
4
Erickson Christopher E
F
D
27.80
-715
19,580
2018-02-07
4
Erickson Christopher E
F
D
27.75
-173
20,295
2018-02-05
4
Erickson Christopher E
F
D
27.25
-463
20,468
2018-02-12
4
DiPetro Michael J
A
D
1,079
6,581
P

Open market or private purchase of non-derivative or derivative security

S

Open market or private sale of non-derivative or derivative security

A

Grant, award, or other acquisition of securities from the company (such as an option)

C

Conversion of derivative

D

Sale or transfer of securities back to the company

F

Payment of exercise price or tax liability using portion of securities received from the company

G

Gift of securities by or to the insider

K

Equity swaps and similar hedging transactions

M

Exercise or conversion of derivative security received from the company (such as an option)

V

A transaction voluntarily reported on Form 4

J

Other (accompanied by a footnote describing the transaction)
Related Articles
Related News Stories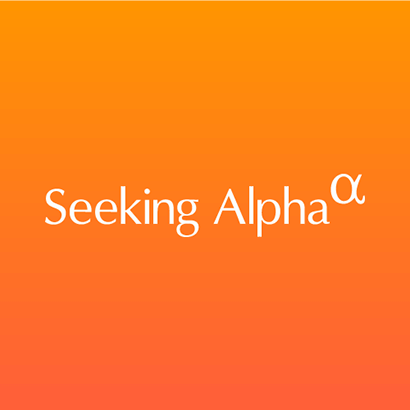 Last Price and Lot Size

as of ET
Recent Articles