Stock Insider Trading (from SEC Form 4)
ATRC / AtriCure, Inc. insiders include Lanning Mark R, WEHRWEIN SVEN, Drake Scott William, and GROVES REGINA E, Kennedy Patricia J (VP and GM, International), LUX ANDREW L (SVP, Ops & Quality), JOHNSON B KRISTINE, Noznesky Justin J (SVP, Mktg & Business Develop), Privitera Salvatore (Chief Technology Officer), ROBARDS KAREN P, Collar Mark A, Hooven Michael D Wade M. Andrew (SVP and CFO), Krell Elizabeth D, WHITE ROBERT S., JOHNSTON RICHARD M, Seith Douglas J (Chief Operating Officer), CARREL MICHAEL H (President, CEO, & Director), .
AtriCure, Inc. insider trades are found here. Insiders are officers, directors, or significant investors in a company. In general, it is generally illegal for insiders to make trades in their companies based on specific, non-public information. This does not mean it is illegal for them to make any trades in their own companies. However, they must report all trades to the SEC via a Form 4.
Job titles are listed as of the filing and may not be current. Click the link icon to see the full transaction history.
Stop missing out on important events!
Fintel provides real time notifications of important company events such as major investments (13D/G filings), insider trades (SEC form 4), and important SEC filings. Sign up and create your company alerts for free.
Latest
File Date
Latest
Tran Date
Insider
Code
Shares
Post Shares
Percent
Change
Share
Price
Tran Value
Post Value
Percent
Change
2018-02-16
2018-02-15
Noznesky Justin J SVP, Mktg & Business Develop

S
-4,000
124,997
-3.10
17.03
-68,120
2,128,699
-3.20
2018-01-26
2018-01-24
Wade M. Andrew SVP and CFO

F
-3,791
158,730
-2.33
17.55
-66,532
2018-01-26
2018-01-24
Seith Douglas J Chief Operating Officer

F
-3,275
240,920
-1.34
17.55
-57,476
2018-01-26
2018-01-24
CARREL MICHAEL H President, CEO, & Director, Director

F
-33,167
636,676
-4.95
17.55
-582,081
2018-01-22
2018-01-18
Collar Mark A Director

M
25,000
69,067
56.73
13.31
332,750
2017-11-09
2017-11-08
JOHNSON B KRISTINE Director

P
1,500
10,969
15.84
18.36
27,540
201,391
13.67
2017-08-23
2017-08-22
Krell Elizabeth D Director

S
-10,000
19,967
-33.37
22.40
-224,000
447,261
-50.08
2017-07-25
2017-07-24
Privitera Salvatore Chief Technology Officer

A
60,000
66,000
1,000.00
2017-07-05
2017-06-30
LUX ANDREW L SVP, Ops & Quality

A
960
66,549
1.46
16.32
15,667
2017-06-08
2017-06-07
Lanning Mark R Director

M
10,000
90,805
12.38
9.50
95,000
2017-05-25
2017-05-24
Drake Scott William Director

A
5,805
5,805
2017-05-25
2017-05-24
JOHNSTON RICHARD M Director

A
5,805
5,805
2017-05-25
2017-05-24
WEHRWEIN SVEN Director

A
5,805
5,805
2017-05-25
2017-05-24
WHITE ROBERT S. Director

A
5,805
8,605
207.32
2017-05-09
2017-05-05
Hooven Michael D Director

M
10,000
553,892
1.84
9.50
95,000
2017-03-23
2017-03-21
GROVES REGINA E Director

A
9,469
9,469
2016-12-20
2016-12-19
ROBARDS KAREN P Director

G
-5,000
318,328
-1.55
2015-10-29
2015-10-27
Kennedy Patricia J VP and GM, International

F
-455
63,124
-0.72
19.39
-8,822
P

Open market or private purchase of non-derivative or derivative security

S

Open market or private sale of non-derivative or derivative security

A

Grant, award, or other acquisition of securities from the company (such as an option)

C

Conversion of derivative

D

Sale or transfer of securities back to the company

F

Payment of exercise price or tax liability using portion of securities received from the company

G

Gift of securities by or to the insider

K

Equity swaps and similar hedging transactions

M

Exercise or conversion of derivative security received from the company (such as an option)

V

A transaction voluntarily reported on Form 4

J

Other (accompanied by a footnote describing the transaction)
Related News Stories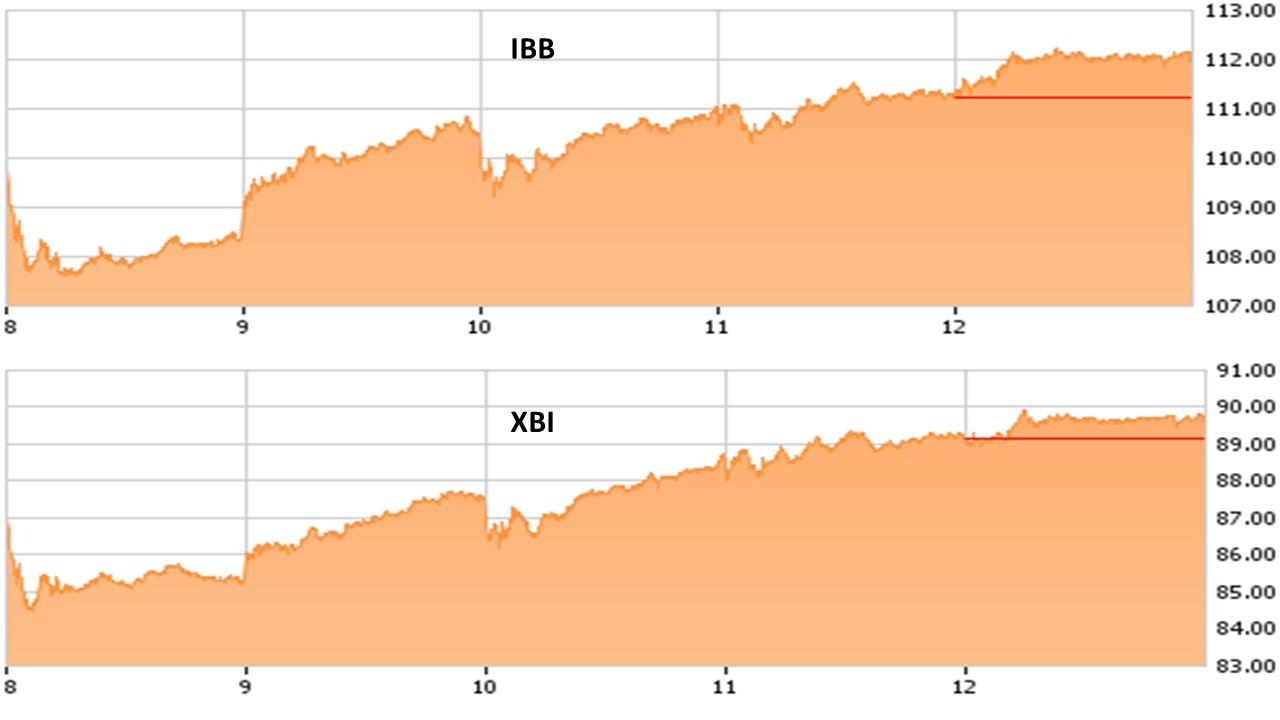 Biotech Daily Digest For January 16th
2018-01-16 seekingalpha
Biotech is rising in 2018 but still lags other sectors that will see more direct impacts from the recently passed tax legislation. (685-1)